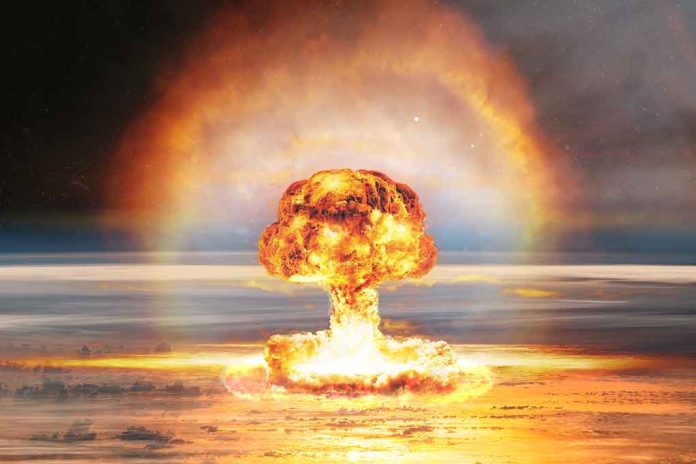 Iran Finally Confesses — "Industrial Sabotage"
(UnitedHeadlines.com) – On May 25, there was an explosion at a military research facility in Iran. At the time, local officials claimed the blast, which killed one person and injured another, was an accident. Now, the government is admitting the incident at the alleged nuclear site was intentional and likely an act of sabotage.
Iran Admits Deadly Explosion At Suspected Nuclear Facility Was No Accident https://t.co/3EJ62Oss5i pic.twitter.com/coMFAHHTBv

— Daily Wire (@realDailyWire) June 20, 2022
According to Iranian media, Mohammad Reza Hasani-Ahangar, President of Imam Hussein University, stated the detonation killed a defense ministry engineer and declared it was "industrial sabotage."
An IRGC official says an engineer with the Defense Ministry died as the result of "industrial sabotage."

Mohammad Reza Hasani-Ahangar, head of the IRGC-affiliated Imam Hussein University, appeared to refer to a May 25 incident at Parchin military site. https://t.co/6tRNAAj6eZ

— Golnaz Esfandiari (@GEsfandiari) June 20, 2022
Iran denies using the Parchin military center (the site of the incident) for nuclear research, though officials admit the location is a testing facility for components of nuclear detonators. The May 25 explosion wasn't the first to happen at the site; one also occurred there in 2014. Then again, in 2020, another blast rocked Parchin, one which Iranian leaders attempted to deny ever happened. However, satellite imagery proves that the second incident did, in fact, occur.
The most recent explosion took place not long after several assassinations and attempts on key Iranian defense officials. The deaths and attacks have led to speculation that another country, such as Israel, could be attempting to keep the rogue nation from obtaining nuclear capabilities.
Copyright 2022, UnitedHeadlines.com