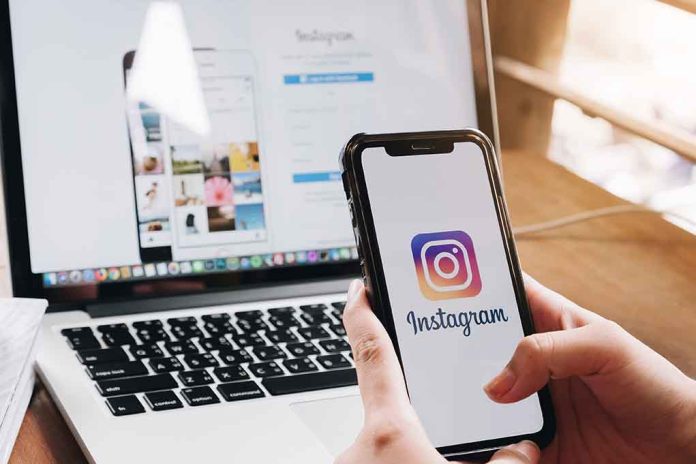 Child SCANDAL – Instagram In Big Trouble
(UnitedHeadlines.com) – The Irish Data Protection Commission (DPC) recently cracked down on Meta, which operates Facebook, Instagram, and WhatsApp, for violating regulations that protect children from online predators. Reuters reported that the company must pay 405 million euros, or about $403 million, for Instagram's mishandling of its underage users' data.
Irish regulator fines Meta $400 million for breaking data protection laws https://t.co/W4UqR3coGF pic.twitter.com/48qkjh9XKr

— The Hill (@thehill) September 6, 2022
The DPC levied the fine, the largest the agency has ever imposed under the General Data Protection Regulation, on September 2. Authorities allege Instagram put users between the ages of 13 and 17 at risk in multiple ways:
The platform set all profiles to "public" by default.
Instagram allowed some children to open business accounts to further their aspirations to become influencers.
Profiles made private contact information, such as personal telephone numbers and email addresses, accessible to anyone.
Authorities have reportedly launched several investigations into Meta companies. The most recent probe began in 2020. In 2018, officials imposed a 225 million euro fine on WhatsApp for ignoring EU regulations. Meta operates its European branch in Ireland, making the Irish DPC the agency to control European sanctions against the corporation.
The New York Times stated Meta disagrees with the decision and is discussing its appeal. The company insists it changed to the current settings to comply with EU regulations, adding that Instagram updated the site last year to ensure children's accounts defaulted to "private" and were safer than ever.
Countries across the EU, the United States and other nations worldwide have increased crack-downs on social media in recent years due to the potential dangers to younger users and all users' data privacy issues.
Copyright 2022, UnitedHeadlines.com