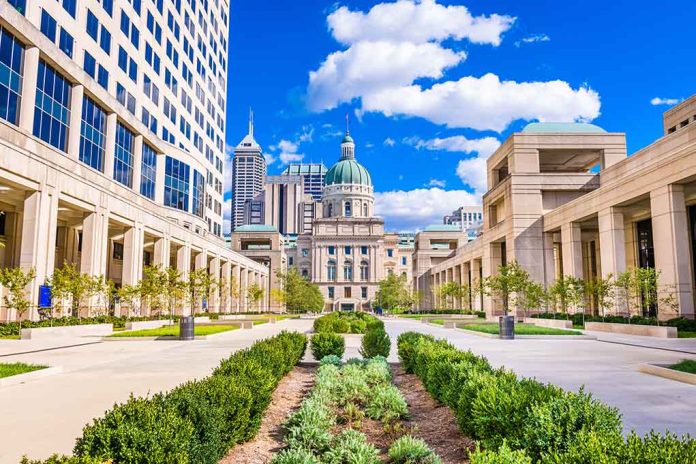 (UnitedHeadlines.com) – Indiana state Sen. Andy Zay,  of Huntington, announced his campaign March 2 for the Rep. Jim Banks Third District seat. Banks is running for the Senate, giving up his House seat. He made his announcement from Nick's kitchen in Huntington, just as former Vice President and former Indiana Senator Dan Quayle did in his 1988 campaign for vice president. 
In announcing his candidacy, Zay said his priorities align with other Republican candidates in that he wishes to focus on balancing the budget, and cutting taxes. 
In 2017, Zay won his current seat, which represents District 17 and the counties of Wabash, Huntington, and Grant. He replaced Banks in the Indiana state Senate. In 2018 and 2022, Zay was re-elected. Zay is the owner of a vehicle leasing business who was born and raised in Huntington. 
During his time in the Indiana state Senate, Zay has served on committees such as Senate Commerce and Technology, Pensions and Labor, Utilities and Environmental Affairs.
While he easily won his re-election, in 2018, Zay did face criticism over a 2015 Facebook message exchange that was made public by a resident regarding racism. Zay issued an apology for the past message exchange.
Zay is the first elected official to announce he is running to fill Banks' seat, which Banks won in 2016. However, Zay is the third candidate to his candidacy with Michael Felter, a maintenance technician and veteran from Warsaw, and Chandler Likes, a lawyer from Auburn, also running to fill the seat.
Banks announced in January that he is running for the Senate seat held by Sen. Mike Braun, who announced he will not seek re-election in 2024, but will instead run for governor of  Indiana. This is the first time in seven years that the Third Congressional District will have an open seat.
Copyright 2023, UnitedHeadlines.com