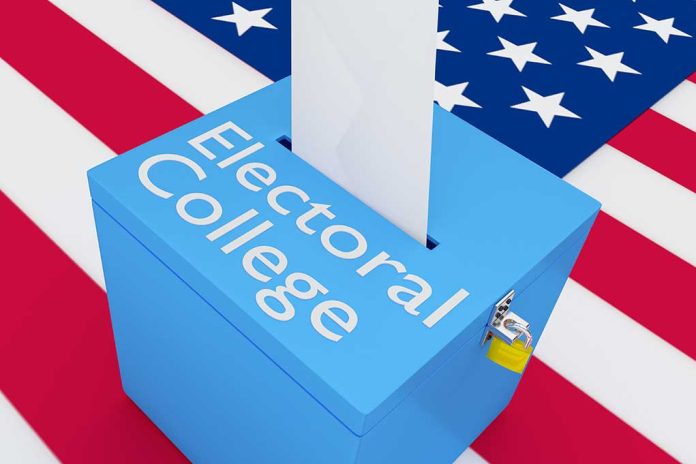 (UnitedHeadlines.com) – Lawmakers in Indiana have passed a bill April 11 requiring more identification information in order for voters to receive a mail-in ballot.
The bill passed April 3 in the Senate with a 36-12 vote. All Democrats in the Senate as well as a few Republicans voted against the bill in the Senate. The Indiana House voted April 11 64-30 to advance the legislation. The House vote was along party lines with all Democrats voting against the legislation. The bill now heads to the desk of Gov. Eric Holcomb, a Republican, for his consideration.
If voters are submitting a paper application for a mail-in ballot, the legislation requires voters in Indiana include photocopies of either an identification card that is government-issued or something with no less than two ID numbers, such as the last four digits of a voter's Social Security number or the number on a voter's drivers license.
The legislation was proposed as a way to increase voter confidence by aligning requirements for identification for both mail-in and in-person voting. In the House, the legislation was sponsored by Rep. Tim Wesco, a Republican who is from Osceola. In the Senate, the legislation was sponsored by Sen. Eric Koch, a Republican who is from Bedford.
Supporters of the bill said the current process for matching signatures is not stringent enough. While critics say stricter requirements for identification are not necessary as election workers must confirm signature matches already between an application and the person's voter registration record.
Rep. Tonya Pfaff, a Democrat from Terre Haute, said the legislation could make it harder for certain groups of voters to vote by mail, such as military members.
Previous attempts during the last two years to tighten mail-in voting regulations failed in the Republican-led Indiana Legislature.
The bill goes into effect July 1, with the new mail-in voting requirements in place for city and town elections taking place in the fall.
Copyright 2023, UnitedHeadlines.com