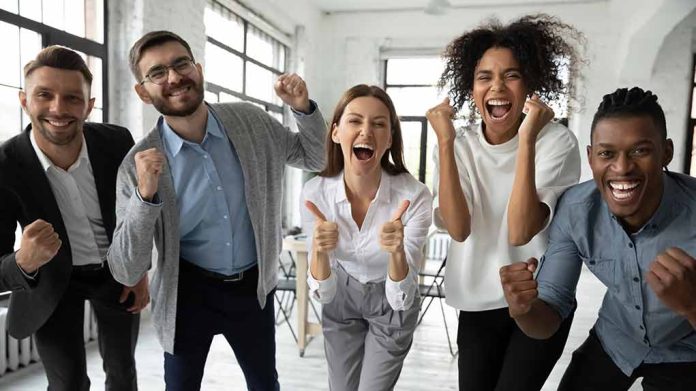 (UnitedHeadlines.com) – Indeed, an online job search platform is offering a $10,000 relocation payment for employees who are transgender or who have transgender children.
The benefit can be used for employees and their families to relocate from an area where state laws criminalize or restrict access to so-called gender-affirming medical care for children. The new benefit, which went into effect in July, provides $10,000 to help with relocating to an area where they can access the procedures.
According to Misty Gaither, Indeed's Diversity, Equity, Inclusion, and Belonging vice president, the program was implemented to "deliver vital care to employees and their families."
The new benefit is a response to laws that have been passed in states such as Florida that limit "gender-affirming care" to those who are over 18 years of age. Such so-called "care" can include irreversible treatment from cross-sex hormones, or genital surgery. The process can result in permanent sterilization, rendering minors unable to have children for the rest of their lives.
According to a survey on Indeed, 50 percent of LGBTQ+ employees stated their company does not offer transgender-specific benefits, 43 percent did not know, while eight percent knew transgender-specific benefits were offered by their employer.
The Indeed website states that the company "had the wokest corporate policies" after it received a perfect score on its 2018 Corporate Equality Index (CEI). The CEI reports and surveys a company's policies and practices as they relate to LGBTQ workplace equality and is administered by the Human Rights Campaign Foundation. Indeed was one of 609 companies out of 947 that earned the top score that year.
Indeed is not the only company to offer extra assistance to transgender employees. The maker of TurboTax and QuickBooks, Intuit, offers a similar relocation benefit as well as aligning its benefits with the standards of care recommended by the World Professional Association for Transgender Health. Employees of Netflix are offered gender-affirming care such as hormone replacement therapy and surgeries. Health insurance options for Starbucks employees include surgeries as well as other procedures that used to be considered to be cosmetic surgeries.
Copyright 2023, UnitedHeadlines.com