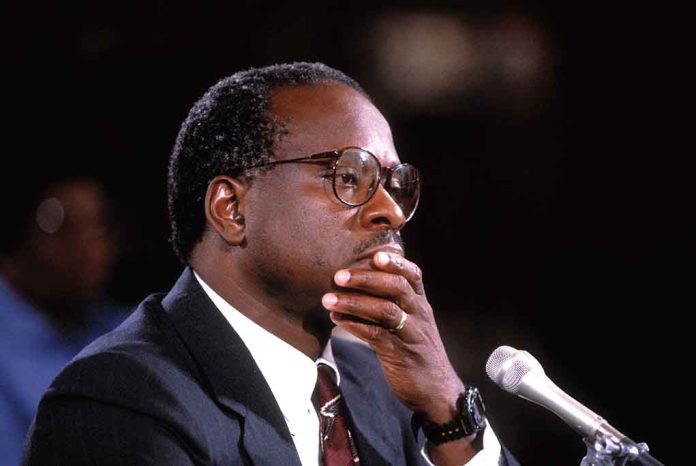 (UnitedHeadlines.com) – The UCLA Director of Race and Equity, Jonathan Perkins, is in hot water over a March 31 tweet. Perkins reportedly posted that nobody wanted to say it, but everyone had their fingers crossed that Clarence Thomas would die. Following backlash for the remarks, the Director set his account to private, hiding the Tweet, but not before the damage was done.
REPORT: UCLA equity officer hopes for Clarence Thomas' death

'No one wants to openly admit [we all] hope Clarence Thomas dies,' Jonathan Perkins tweeted, going on to say, 'This whole rule we're not to wish ill on people is silly.'@PeterCordi https://t.co/2tT0oHcLgq

— Campus Reform (@campusreform) April 2, 2022
Campus Reform reported that in the original Tweet, Perkins called the US Supreme Court Justice "Uncle Thomas," a reference to the insult "Uncle Tom." Within the black community, this term denotes a person who others see as a traitor to the race. The director also called Thomas' wife, Virginia Thomas, treasonous.
His comments refer to text messages Mrs. Thomas sent to the White House around the time of the January 6 incident. She implored the administration to fight against the 2020 election results. Her stance also was that President Trump shouldn't concede to Joe Biden. Perkins' comment regarding Thomas' death likely stemmed from the Judge's recent stay in the hospital. The justice entered care on March 18 for flu symptoms; he ended up with a treatable infection and is now on the mend.
Fox News tried to reach Perkins by phone, but when asked for a comment on the situation, he hung up. UCLA's Vice Chancellor for Equity, Diversity, and Inclusion, Anna Spain Bradley, told Fox News that Perkin's views were not in line with those of the school or its representatives.
Copyright 2022, UnitedHeadlines.com