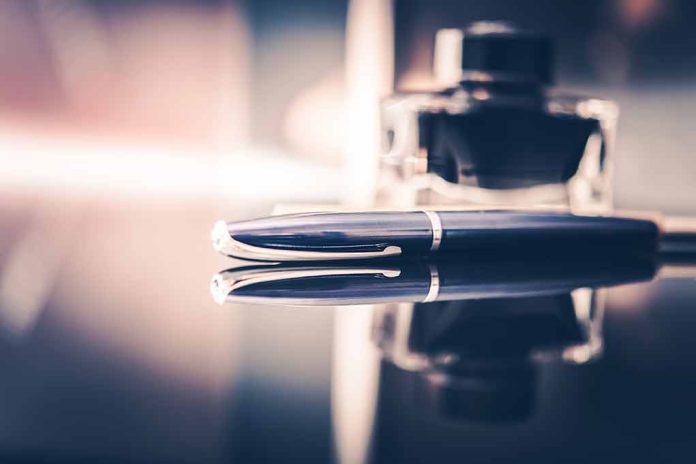 (UnitedHeadlines.com) – On Aug. 12, Illinois Gov. J.B. Pritzker signed into law the Firearm Industry Responsibility Act which bans advertising of firearms aimed at children. The law, which opens up firearms manufacturers to lawsuits, immediately went into effect.
Alongside lawmakers, Pritzker signed the bill during Everytown for Gun Safety's annual training conference Gun Sense University which is attended by gun control advocates.
When signing the bill, Pritzker stated that "Gun manufacturers shouldn't get to hide from the law."
Under the new law, advertising of firearms that are determined to pose a threat to public safety or advertising aimed toward children, militants, or those who may use firearms illegally is banned. The bill makes Illinois the eighth state to pass legislation that opens up firearms manufacturers as well distributors to lawsuits. Similar legislation has already been passed in Colorado, New York, Delaware, California, Washington, Hawaii, and New Jersey.
Violating the new law could mean not only a $50,000 fine but also the possibility of a court-ordered injunction.
Illinois state Rep. Jennifer Gong-Gershowitz, the House sponsor of the bill, said there will be serious penalties for companies that depict "guns as tools for carnage."
A key backer of the legislation, Illinois Attorney General Kwame Raoul, as well as the bill's sponsor Illinois state Sen. Don Harmon pointed to the marketing of the JR-15, which says "Get 'em One Like Yours" when pitching the bill to the lawmakers. However, the JR-15, a .22 caliber youth training rifle, has safety features not found on other firearms according to the manufacturer.
Raoul stated that Pritzker "has taken an important step" to increase public safety as well as to protect consumers by signing the bill.
However, gun-rights advocates call the plan a violation of free speech as well as a violation of the Second Amendment.
So far in 2023, Pritzker has also signed into law a ban on semi-automatic weapons which is being challenged in federal court by gun rights advocates.
Copyright 2023, UnitedHeadlines.com