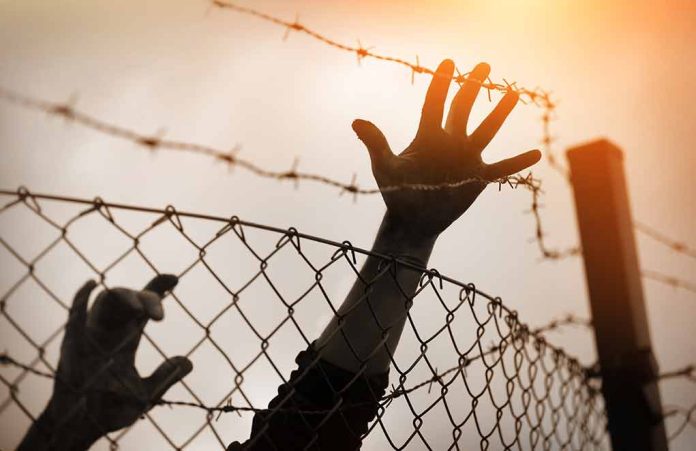 (UnitedHeadlines.com) – Members of New York's Upper West Side claim the ongoing surge of illegal immigrants into the city is 'unleashing chaos' and causing numerous issues for New York residents. The neighborhood in question is the Upper West Side, long known for its comparatively low crime rate and upper-class status, a status now lost due to the ongoing illegal immigration crisis within New York City.
According to residents within the neighborhood, immigrants are causing issues and alarming elderly citizens. The immigrants also allegedly keep buying mopeds and other vehicles, prompting some New Yorkers to claim that these immigrants aren't the same as the struggling masses mainstream media outlets showcase on the national news, but are opportunists taking advantage of the Biden Administration's lackluster border security policies. The citizens of New York aren't the only people concerned with the effects of immigration on the city, as the Mayor of New York, Eric Adams, expressed his concerns regarding the ongoing immigration crisis and the economic strain it'll have on his city.
According to Adams, the surge of immigrants will cost New York City around $12 billion in the next few years. Adams asked the Biden Administration to provide financial relief to the city. Still, such a relief package is unlikely to pass, as it would amount to the White House admitting the ongoing immigration crisis negatively impacts major cities within the United States. Adams initially claimed New York City would serve as a sanctuary city and provide relief to immigrants seeking asylum within the United States. The mayor is changing his stance now, likely due to the immense criticism the White House's immigration policies are receiving from New York City residents directly affected by illegal immigration.
Adams isn't only requesting over $12 billion from the Biden Administration. He also wants President Joe Biden to declare a state of emergency to help deal with the ongoing immigration surge within the country. Biden is unlikely to fulfill Adams's request, as it would directly contradict his pro-immigration stance, which was an essential part of his 2020 election campaign. For now, the citizens of New York City will have to face ongoing issues from illegal immigrants like those in the Upper West Side.
Copyright 2023, UnitedHeadlines.com