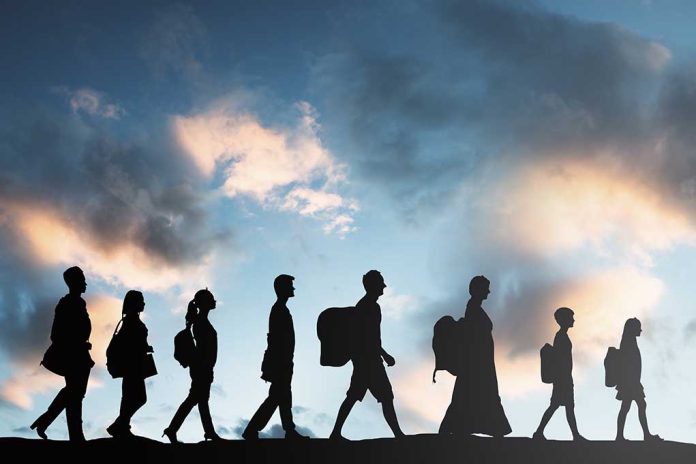 (UnitedHeadlines.com) – Human trafficking is far more common than many people realize. In fact, the issue is one of the biggest problems the United States faces at the southern border with neighboring Mexico. As a result of a horrific crime in 2021, Immigration and Customs Enforcement (ICE) teamed up with the Guatemalan National Police (GPN) to break up a ring of traffickers.
It's been a little over a year since Mexican police stopped, shot and burned 19 people near the Texas border. All of the victims, which included five children, were on their way to the United States from Guatemala as part of a human smuggling ring. Now, ICE and the GPN have arrested 10 Guatemalans they believe are a part of the organization responsible.
ICE teams up with Guatemala police to bust 10 suspected human smugglers linked to 19 murders https://t.co/6IjZuEb2r2

— Fox News (@FoxNews) February 8, 2022
Authorities believe the suspects may have been part of several smuggling operations, including the one resulting in the slaughter. Officers from Homeland Security Investigations (HSI) joined ICE and the GPN to probe the criminal outfit.
HSI's Northern Triangle acting regional attaché, Carlos Gamarra, claims the bust disrupted the human trafficking group. The suspects face charges including, obstruction of justice, money laundering and human smuggling.
How do you feel about the arrest? Does it make you feel safer, knowing these criminals are off the streets? It may be a fraction of the criminals out there, but it could have a serious impact on the people behind the operations.
Copyright 2022, UnitedHeadlines.com