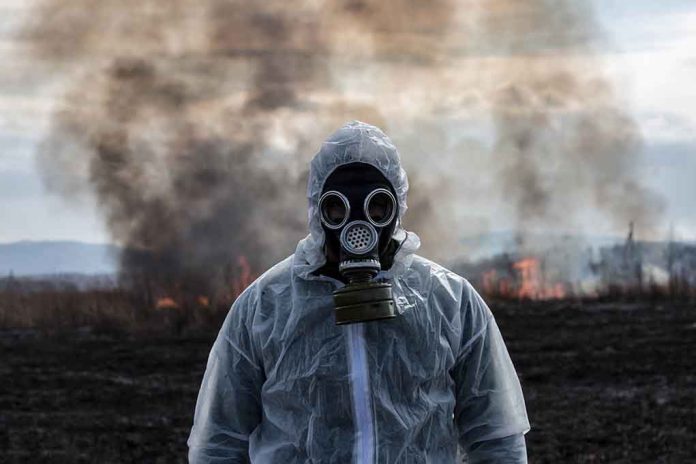 Nuclear Disaster Avoided – "Dodged a Bullet"
(UnitedHeadlines.com) – As the world looks to solve an apparent energy crisis, many people point to the use of nuclear power. While the option is a cleaner source of energy, it's also extremely dangerous, as the Fukushima disaster in 2011 proved. Thankfully, nuclear calamities aren't common, but one is making waves right now — even though it didn't actually happen.
Meltdown: Three Mile Island
A new docuseries on Netflix, "Meltdown: Three Mile Island," discusses what many experts consider the worst nuclear accident to occur on American soil. The first half of the series covers the technical malfunction and human error that led to the event. The documentary describes how, in 1979, the plant's Unit 2 Reactor was only a half-hour away from a complete meltdown, which would have resulted in the contamination of hundreds of thousands of people.
Three Mile Island is a nuclear facility on a patch of land in the Susquehanna River in Pennsylvania. The near-Chernobyl-level accident became worse two days after it occurred, when experts discovered a hydrogen gas bubble trapped in Unit 2's Reactor. Technicians were able to bleed enough of the gas out of the reactor to avoid a catastrophic explosion, but they found themselves exposed to potentially lethal levels of radiation.
Scary, But Not the Worst
Three Mile Island's story didn't end after technicians prevented the meltdown and the potentially deadly explosion. The second half of the series talks about an even worse disaster, one that thankfully never happened due to whistleblowers exposing the truth.
Rick Parks was a supervisor for Betchel Corp, the corporation in charge of cleaning up after the meltdown, when he decided to expose a serious safety hazard. Alongside fellow whistleblower Larry King, Parks saved potentially hundreds of thousands of lives.
After falling behind schedule, Betchel Corp. began cutting corners, at which point Parks became concerned. Specifically, the whistleblower feared effects of hurried and under-the-table repairs of a polar crane responsible for taking the top off the reactor. Parks' concern was that the crane could fail, dropping its load on the reactor and causing a massive leak of radiation.
Parks, King, and a third employee, Ed Gischel, took the issue to management at General Public Utilities (GPU), Betchel's hirer. Unfortunately, GPU dismissed the three men and sent Gischel off for a mental examination. Parks was later framed with marijuana in his car on the day of a random drug screening and even had his apartment broken into.
Despite the attempts to silence him, Parks eventually took his findings to the Government Accountability Project, which publicized them, garnishing public criticism and pressuring the Nuclear Regulatory Commission (NRC) to put the cleanup on hold. Eventually, the NRC took over the process altogether.
Parks, King, and Gischel are all heroes, whether people know their names are not. They stopped a potentially catastrophic event from taking place, saving countless lives from death or radiation poisoning.
Copyright 2022, UnitedHeadlines.com