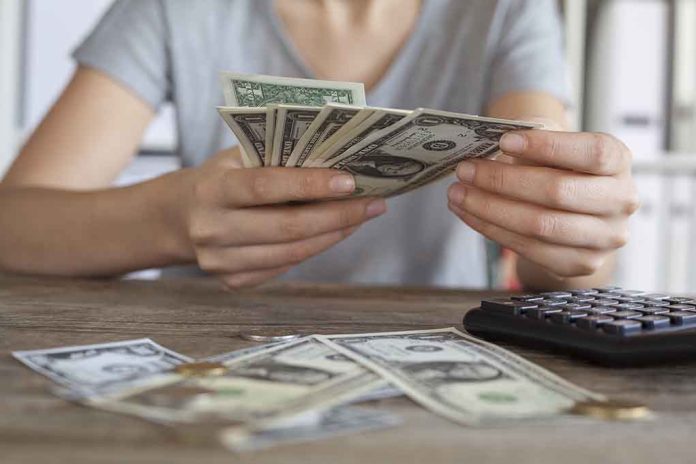 Need Government Assistance But Aren't Sure Where To Start? This Makes It Simple
(UnitedHeadlines.com) – Life can be difficult, especially when it comes to finances. The COVID-19 pandemic gave Americans a glimpse of how bad things can get, and they could certainly get worse.
The US government stepped in to help people get through the pandemic through stimulus packages. However, there doesn't have to be a pandemic looming over the heads of Americans for them to qualify for financial assistance. Here are some ways people can get the help they need.
Childcare Assistance
There's no question that children are expensive. Many low-income families find it difficult to pay for childcare, often leaving them with the difficult choice of hiring a babysitter or leaving their young ones home alone.
Even a sitter is too expensive for some parents. The Child Care and Development Fund looks to ease that burden by providing states with money to help families in need. Those interested in this program should contact their local administrators. Keep in mind that many of these grants are income based and only cover children under the age of 13.
Down Payment Assistance
Someone looking to buy a home with only a little or no money to put down may find it difficult to secure a mortgage. Thankfully, the federal government offers several ways to help people in this situation. One program offers vouchers for people who need help affording a first home.
Some programs are available to just about anyone, not only those with low incomes. In rural areas, people can qualify for USDA assistance while making as much as $91,900-$121,300, so don't mistake your income as an automatic disqualification. Buyers in some states, such as Nevada, can even get help with down payments.
Bills Pile Up
In times of financial strain, much like the COVID-19 pandemic, people can't always afford to pay their bills. These debts can pile up quickly and overwhelm anyone, adding to an already stressful situation. The Lifeline Program, which offers discounted prices on phone and Internet services to those who are eligible, can be a big help.
In addition, some households can qualify for the Low Income Home Energy Assistance Program. The Department of Health and Human Services sends funds to each state, which then determines their own eligibility requirements to help low-income homes cover heating and cooling costs.
Additional Support
These aren't the only assistance programs available to Americans. The federal government has countless programs in addition to those individual states provide. Many of these tools are a simple internet search away. Benefits.gov provides a search engine for both federal and state programs. The site also allows people to search for programs they may be eligible for by answering a few questions.
In more heavily populated areas, Americans can call 311 to find financial assistance. Unfortunately for people living in rural areas, this is often not an option.
For every program made to help, there's also an impostor looking to benefit, so consumers must also be on the lookout for thieves posing as government programs. Instead of a helping hand, these scammers will only steal from you. Never give out personal information unless it's to a trusted source.
Copyright 2022, UnitedHeadlines.com