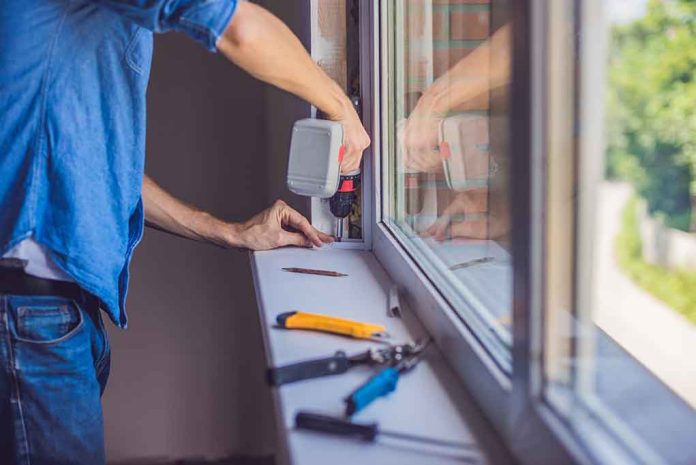 Free Money For Your Fixer-Upper? Yes, Please!
(UnitedHeadlines.com) – Your house is probably the worse for wear. Whether it isn't what it was when you first bought it, or whether the "minor" problem you overlooked when you moved in has proved a lot more annoying than you thought, your house is likely due for at least some repairs. Unfortunately, significant home repairs can be very expensive.
For lower income families, getting these vital repairs done can end up even more expensive…because you can't afford the repairs right away, the problem gets worse. Then when you come to sell, you end up losing more money.
Thankfully, there is help out there.
So how can you find federal grants to help with your home repairs?
Housing and Urban Development Home Improvement Grants and Loans
The U.S. Department of Housing and Urban Development offers a variety of home improvement programs. Most of these take the form of low interest loans. The standard rehabilitation and repair loan under Section 203(k) issues a mortgage to cover the purchase or refinancing and rehabilitation of a home that is at least a year old. The property also has to fall within the standard values for a conventional loan. The borrower must be spending at least $5,000 on rehabilitation, which can be used for a variety of approved improvements including replacing the roof, enhancing accessibility for disabled people, major landscape work, etc.
For people who don't want to take out another mortgage or refinance, Title I loans can be helpful, and can be used for any kind of "useful" improvements, such as built-in appliances, solar energy systems, or accessibility improvements. They can't be used for luxury items such as pools, but can be used for building nonresidential structures such as sheds. The maximum amount is $25,000.
Section 504
The Section 504 Home Repair program gives loans to very low income homeowners and grants to elderly homeowners to remove specific health and safety hazards. This program is limited to owner-occupiers below a certain limits and who can't find affordable loans. It's also restricted to certain rural areas.
The program is administered by the U.S. Department of Agriculture & Rural Development. It's primarily aimed to help elderly people (62 and older).
Disaster Home Assistance
If your home was damaged by a natural disaster of any kind, you can apply for assistance from the Federal Emergency Management Agency (FEMA).
These grants, thought the FEMA Individual and Households Program are designed to cover basic needs and are only available if you were in the area of a declared disaster. Grants can be used to pay for temporary housing or to repair or replace your home if it was damaged or destroyed.
In some cases you may also be able to apply for disaster assistance from your state. Again, this program is only to help you get your home habitable again after a serious natural disaster.
Weatherization Assistance Program
If your house is drafty and you are struggling to pay your energy bills, you can apply to the Weatherization Assistance Program (WAP). This program is federally funded, but is administered by states. States prioritize households with members over 60, children, or disabled members.
Grants are available to have an approved contractor do whole house weatherization after an energy audit. This might include repairing and replacing heating and cooling systems, adding or upgrading insulation, installing efficient light sources, even replacing a refrigerator or fridge with a newer, more efficient model.
WAP is designed to save recipients money as well as reduce energy uses.
There are a variety of federal programs that can help low income households, especially the elderly, disabled, and those with children pay for home repairs or for useful updates such as wheelchair ramps and sheds. If you are struggling to pay for home repairs, these grants and loans can help.
Copyright 2022, UnitedHeadlines.com