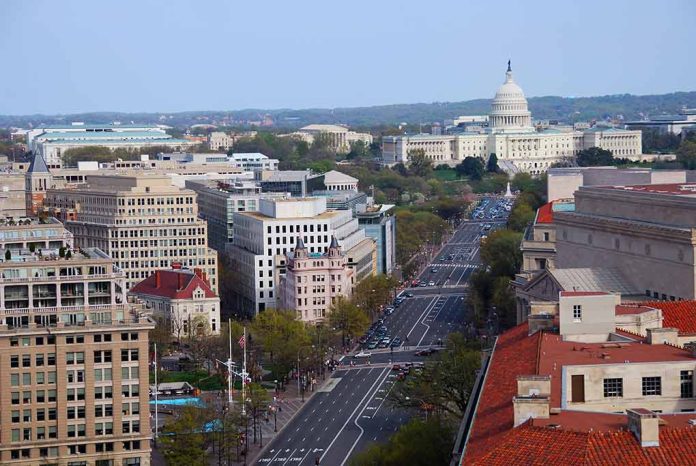 (UnitedHeadlines.com) – A Republican-led resolution introduced by Georgia Rep. Andrew Clyde that would block a D.C. policing bill was set to be up for debate in the House April 19. The resolution, if it passes in the House, would then head to the Senate.
The resolution would block the bill, the 2022 Comprehensive Policing and Justice Reform Amendment Act, which was passed by the D.C. Council. The bill includes provisions for officer discipline, reforms for use of force, access to recordings from body cameras and other provisions that are related to improving transparency as well as police accountability. The bill was written in response to the 2020 death of George Floyd.
Those who support the resolution say the new legislation is anti-police and that it does not help police officers effectively respond to crime. Democrats are divided on the issue. 
President Joe Biden has already stated he would veto the resolution if it is sent to his desk. In his statement that he would veto the resolution, Biden stated that he does not support all the provisions in the bill but will not support the efforts to overturn it. 
A similar resolution that rescinded a D.C. crime bill passed both the House and Senate and was signed into law by Biden in March. Democrats argued that before the House voted on the resolution to overturn the D.C. crime bill that Biden had not made his position clear, There were 33 Democrats in the Democrat controlled Senate that joined Republicans in voting to overturn the crime bill.
Under the 1973 Home Rule Act, Congress is required to receive a copy of bills approved by the D.C. Council, which allows the House and Senate to weigh in on decisions. This is the third time in 2023 that the House has proposed a resolution overturning a local law.  The overturning of the D.C. crime bill was the fourth time in history a local bill was overturned.
Copyright 2023, UnitedHeadlines.com