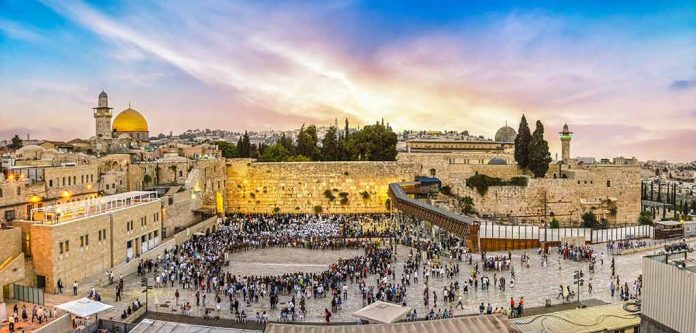 (UnitedHeadlines.com) – House Speaker and California Rep. Kevin McCarthy will travel to Israel to speak before their legislative body in commemoration of their 75th year of statehood. McCarthy was invited to speak by New Knesset Speaker Amir Ohana.
 On April 30, McCarthy, along with a Congressional delegation of 20 Republican and Democratic members, will travel to Israel for the address to celebrate 75 years of statehood for Israel. McCarthy will deliver the speech May 1.
On Twitter, when McCarthy announced the address, he said how important the relationship between the US-Israel is, with Ohana also posting on Twitter thanking him for his long-standing support. Ohana also posted a video on Twitter about the upcoming visit from McCarthy.
House Minority Leader and New York Rep. Hakeem Jeffries is making a separate trip to Israel in April, just before McCarthy's trip. Sen. Lindsey Graham visited Israel, meeting with Prime Minister Benjamin Netanyahi April 18.  Florida Gov. Ron DeSantis will also be traveling to Israel in April.
On Thursday, Dec. 29, 2022, Ohana was sworn in as the New Knesset Speaker, just a week before McCarthy, who was sworn in as House Speaker Saturday, Jan. 7. Netanyahi also regained power Dec. 29, 2022.
The invitation to deliver the address has been talked about between McCarthy's and Ohana's offices since McCarthy was sworn in. Ohana first extended the invitation in January when congratulating McCarthy on his new role as speaker.
In March, President Joe Biden spoke out against Netanyahu for his plan to overhaul Israel's judiciary. Biden stated he would not be receiving an invitation to the White House any time soon.  A day later, McCarthy spoke out in support of Netanyahu and his plan.
McCarthy's address to the Knesset will be the second by a House speaker. The first speaker to address the Knesset was former Georgia Rep. Newt Gingrich in 1998.
The trip comes as violent clashes between West Bank and the Gaza Strip residents have been occurring.
Copyright 2023, UnitedHeadlines.com