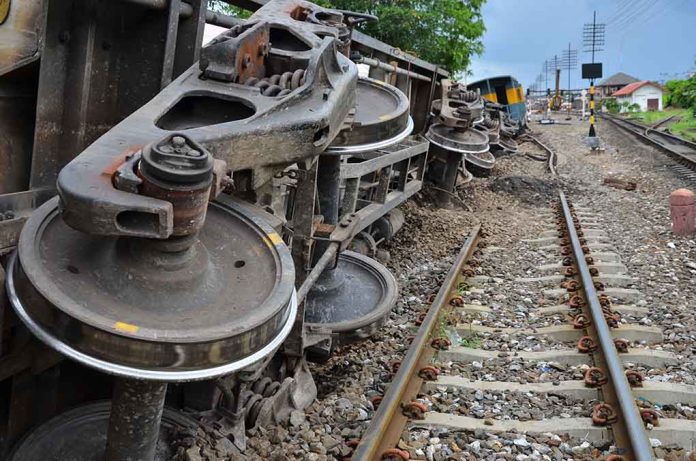 (UnitedHeadlines.com) – House Oversight Committee members as well as Transportation and Infrastructure, Energy and Commerce Committee members are set to start investigations into the East Palestine, Ohio train derailment that occurred Feb. 3. The investigation will look into the response from the Biden administration in regards to the disaster which has the town of 4,700 facing concerns over their health and quality of the air and drinking water due to the toxic chemicals some of the rain cars were carrying. The investigations will look into how the derailment occurred and look to hold both the Biden administration and Norfolk Southern accountable for their roles in the disaster.
The committees will be able to hold hearings on the derailment which could include testimony from Transportation Secretary Pete Buttigieg and  Environmental Protection Agency Administrator Michael Regan.
The EPA has been asked by the Energy and Commerce Committee to go before the Environment, Manufacturing & Critical Materials subcommittee. The subcommittee chaired by East Palestine Rep. Bill Johnson. 
House Oversight Chairman and Kentucky Rep. James Comer has sent a letter to Buttigieg asking for documents and communication about the derailment, including the communications about the handling of the hazardous materials involved in the train derailment.
Senate Majority Leader Chuck Schumer has also called on Norfolk Southern CEO Alan Shaw to testify before the Senate's Environment and Public Works Committee
Republicans have been critical of the response by President Biden who has, as of Feb. 28, not yet visited the town. As well as Buttigieg, who did not address the matter publicly until 10 days after the derailment. Buttigieg only visited the town Feb. 23. He has stated that DOT, EPA, NTSB as well as other federal agencies are involved in the response, with many being on the ground in East Palestine within hours of the derailment.
Copyright 2023, UnitedHeadlines.com