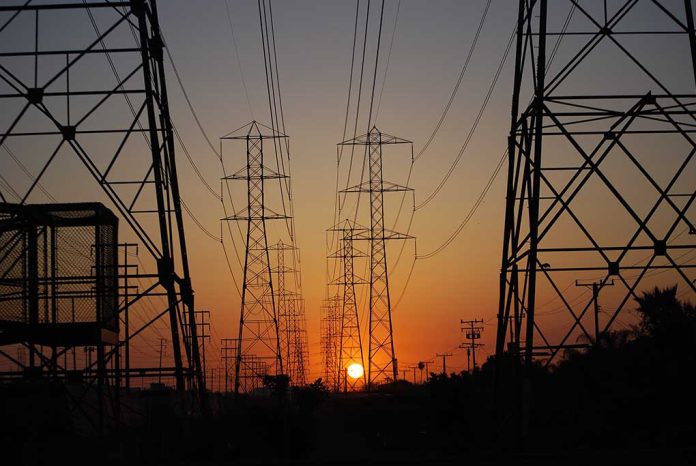 (UnitedHeadlines.com) – The House, in a 221-202 vote, April 28 passed a resolution overturning a Biden administration rule that allowed Chinese manufacturers of solar panels to avoid tariffs. The resolution now heads to the Senate.
The bipartisan resolution was introduced in January by Florida Rep. Bill Posey, a Republican, and Michigan Rep. Dan Kildee, a Democrat. Eight Republicans voted against the resolution while 12 Democrats voted in favor of the resolution.
Using the Congressional Review Act, the vote was able to pass with a simple majority threshold instead of the 60-vote threshold that is normally required to pass legislation.
The Biden administration put a 24-month moratorium on enforcing the solar panel anti-circumvention tariffs put into place under the Obama administration in June of 2022.
Before the moratorium went into effect, the Commerce Department said it would be investigating if Chinese manufacturers of solar panels were avoiding the tariffs by routing the panels through other countries. In December of 2022, the Commerce Department found the manufacturers were routing the solar panels through Cambodia, Malaysia and Vietnam in its preliminary findings. In May, the final findings are expected.
Those who support the resolution say it will hold Chinese manufacturers of solar panels accountable for violation of U.S. trade laws, which will help to level the playing field for domestic manufacturers of solar panels.
Green energy groups such as American Clean Power and the Solar Energy Industries Association have spoken out in support of the moratorium saying that the investigation by the Commerce Department hurts the supply chain.
Florida Sen. Rick Scott and West Virginia are also set to introduce companion legislation in the Senate.
In the Senate, the resolution appears to have the support of West Virginia Sen. Joe Manchin, Oregon Sen. Ron Wyden, Pennsylvania Sen. Bob Casey and Ohio Sen. Sherrod Brown. However, President Joe Biden has already said he will veto the resolution if it reaches his desk.
Copyright 2023, UnitedHeadlines.com