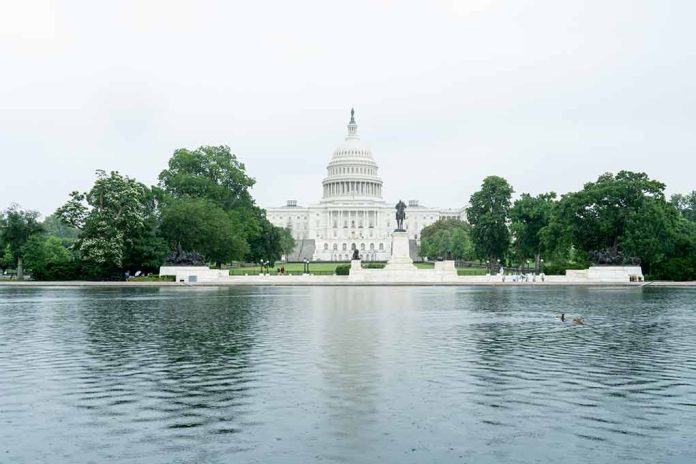 (UnitedHeadlines.com) – The House voted 217-215 April 26 to pass House Speaker and California Rep. Kevin McCarthy's bill, the Limit, Save, Grow Act of 2023, that would raise the debt ceiling while also cutting spending.
Four Republicans, Colorado Rep. Ken Buck, Tennessee Rep. Tim Burchett, Arizona Rep. Andy Biggs and Florida Rep. Matt Gaetz, and all Democrats voted against the bill. 
The bill heads to the Senate, where it is said to be dead on arrival. However, the House passing the bill was needed as an effort to negotiate with Democrats over raising the debt ceiling. President Joe Biden has said he wants a clean debt increase, while Republicans have sought to cut spending while raising the limit. 
North Dakota Rep. Kelly Armstrong said that the House passing the bill will start the conversation.
The bill raises the debt ceiling by $1.5 trillion by the end of March 2024, whichever comes first. The bill also cuts spending by $4.5 trillion. The bill revokes some of the funding the IRS received in the Inflation Reduction Act and gets back unspent federal COVID-19 relief funds.
Before the April 26 vote, the House Rules Committee met April 25, as House leaders tried to find a way to convince two different groups of holdouts to back the bill. The meeting resulted in changes to the bill with the holdouts ultimately voting yes on the bill.
The changes included the requirements for Medicaid beneficiaries to work would be implemented quicker, and the removal of a repeal of certain tax breaks for biofuels, such as ethanol.
McCarthy called on the Senate Majority Leader and New York Sen. Chuck Schumer to bring a proposal to the floor.
The country is facing a June deadline of raising the debt ceiling in order to pay the nation's bills. According to Treasury Secretary Janet Yellen, extraordinary measures have been put into place since February, when the $31.4 trillion debt limit was reached, to not default.
Copyright 2023, UnitedHeadlines.com