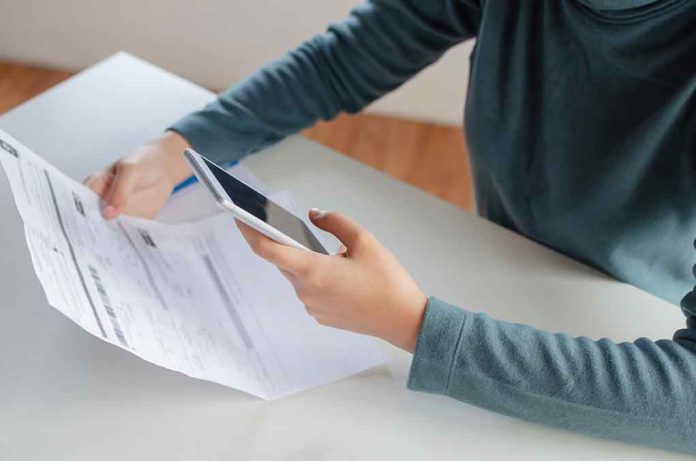 (UnitedHeadlines.com) – An energy policy bill, Lower Energy Costs Act, passed the House March 30 in a 225-204 vote. The bill was sponsored by House Majority Leader and Louisiana Rep. Steve Scalise.
As part of the legislation, domestic production would be increased dramatically for cola, natural gas and oil. Production would be increased for minerals needed for electric vehicles and cell phones such as cobalt, nickel and lithium. It would ease restrictions on permitting that cause delays for refineries, as well as other projects. It would eliminate any new taxes for infrastructure for natural gas.
Amendments were considered to the bill including one proposed by Alabama Rep. Gary Palmer to prohibit a rule by the Secretary of Energy regarding limiting access for consumers to gas ranges. The amendment was adopted in a 251-181 vote, with 29 Democrats siding with all the Republicans.
The bill has been in the works for two years, and combines separate proposals aimed at scaling back some of the measures put in place by the Biden administration. The bill is said to deliver on a campaign pledge by Republicans to help lower energy costs for Americans. 
Nineteen conservative advocacy groups, including FreedomWorks, Americans for Prosperity and others, spoke out after the legislation passed in the House for the Senate to prioritize the legislation. 
Republicans view the legislation as a way to help drive down the price of gas with increased production.
While Democrats view the legislation as helping the oil industry. Democrats state the greenhouse gas reduction fund would be repealed and the methane reduction program eliminated as part of the legislation.
Four Democrats joined all but one Republican in voting in favor of the legislation.
However, Senate Majority Leader and New York Sen. Chuck Schumer has stated the bill will be dead on arrival in the Senate. President Joe Biden has already threatened to veto the bill.
Copyright 2023, UnitedHeadlines.com