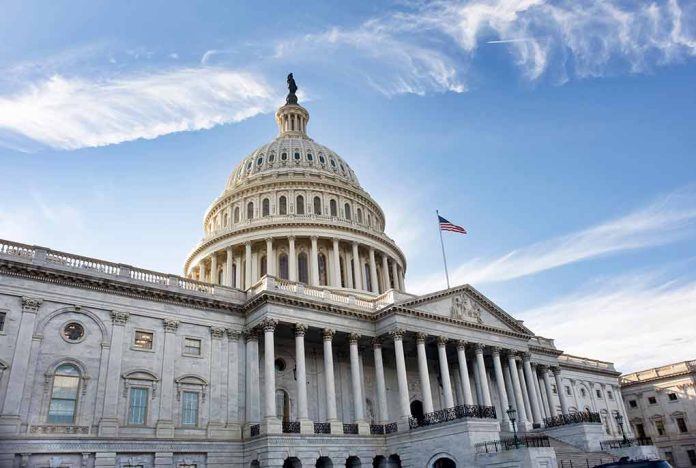 (UnitedHeadlines.com) – On May 11, the day Title 42 ended, the House passed the Secure the Border Act. The bill focuses on both border security as well as asylum reform.
The bill increases the number of Border Patrol agents significantly, to a staff of 22,000. The Border Patrol would also be required to develop a plan to upgrade its technology to ensure that agents are well-equipped.
Laws related to unaccompanied children would be changed under the bill. The use of humanitarian parole by the federal government would be restricted. The Migrant Protection Protocols and Asylum Cooperative Agreements from the Trump administration would be enshrined. The bill also includes restarting the construction of the border wall.
The bill also makes changes to the rules for someone seeking asylum by expanding the list of crimes that make a person ineligible as well as limiting eligibility to those who legally enter at ports of entry. In the migrants' initial interview, they also must show they have a credible fear of persecution in their home country. The bill also includes a mandate to use a system similar to E-Verify, the employment eligibility verification system. The bill includes additional penalties for someone who overstays their visa.
The House Judiciary, Homeland Security, and Foreign Affairs committees have worked for months on the legislation, which they had originally hoped to pass during the winter, however, the Republicans did not have enough votes until now. The bill passed with a vote of 219-213. All Republicans except California Rep. John Duarte and Kentucky Rep. Thomas Massie voted for the bill. No Democrats voted in favor of the bill.
The two Republicans were critical of the mandatory E-Verify requirement, which Massie said could be exploited. Democrats were critical that it could restrict the ability to claim asylum by foreign nationals.
The bill now heads to the Senate, where its future is unclear. President Joe Biden said he would veto the bill if it reached his desk.
Copyright 2023, UnitedHeadlines.com