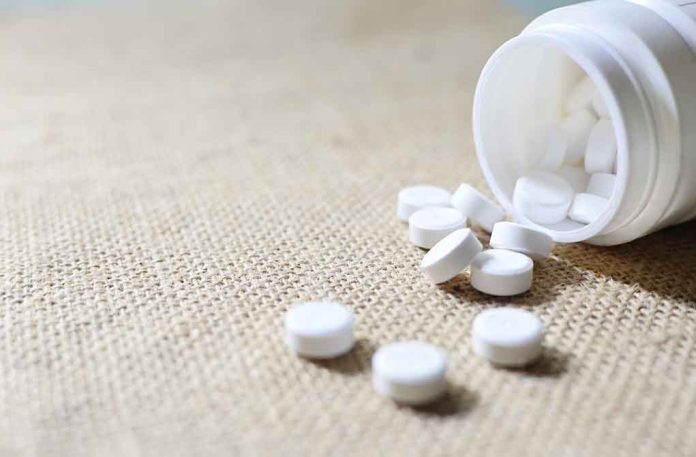 (UnitedHeadlines.com) – The House Homeland Security Committee's first hearing was held Feb. 28, setting out to address how the fentanyl crisis is influenced by the crisis at the southern border of the U.S. Department of Homeland Security Secretary Alejandro Mayorkas' role in the crisis at the border was also examined during the first hearing.
During the hearing, testimony was heard from Rebecca Kiessling, a mother from Michigan, who told her story during the hearing how her two sons, Caleb and Tyler, both died of fentanyl overdoses after taking prescription pain pills laced with fentanyl.
An attorney and activist Kiessling asked for security to be increased at the border to help stop the flow of drugs into the country. 
Committee Chairman and Tennessee Rep. Mark Green has asked CDC Director Rochelle Walensky for updated information for the number of Americans who have been killed from a fentanyl overdose in 2022.
The CDC lists the number of overdose deaths in 2021 as  107,000 and 72,000  in 2020.
Fentanyl, a synthetic opioid, is made using Chinese precursors sent to Mexican drug cartels, then manufactured in super labs in Mexico. Fentanyl is mixed  with methamphetamine, cocaine, heroin and marijuana, sometimes without the user's knowledge. 
In an effort to try to help the crisis, on Feb. 23, the Biden administration, issued sanctions for members of the Sinaloa Cartel and those associated with it.
Fentanyl has been reported as being seized by both Border Patrol agents in the field as well as at ports of entry by CBP's Office of Field Operations. In February, 232 pounds of fentanyl was seized in the San Diego sector. That is enough fentanyl to kill 50 million Americans. In a report in early February 2023, the Border Patrol announced that since October the total amount of fentanyl seized was enough to kill 100 million Americans.
In 2021, more than 20 million prescription pills laced with fentanyl were seized by the  U.S. Drug Enforcement Administration. In 2022 that number rose to 50 million.
Copyright 2023, UnitedHeadlines.com