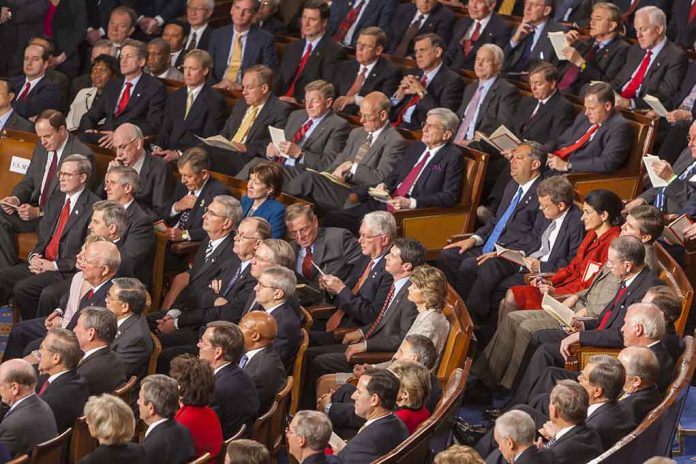 (UnitedHeadlines.com) – President Joe Biden delivered his second State of the Union speech on February 7, 2023, prompting an emotional explosion from the House GOP in the process. Amid the commander-in-chief's account of the country's triumphs and continued challenges, Biden's allegations that conservatives were gunning for Social Security and Medicare set the stage for heckling and angry outbursts.
Speaker of the House Kevin McCarthy had assured Manu Raju of CNN the GOP would exercise "a code of ethics" going into the event. The calm climate took an intense turn about halfway through the 72-minute speech when Rep. Marjorie Taylor Greene (R-GA) and a few other Republicans began to yell, "Liar," according to The Hill.
How the House GOP blew up at Biden's State of the Union. https://t.co/irGACONT6O pic.twitter.com/l1cIxD69rd

— The Hill (@thehill) February 8, 2023
Biden went off-script to challenge his hecklers, noting most conservatives agreed with keeping entitlements for seniors off the chopping block but insisting some had floated ideas that could sunset programs like Social Security. The president responded to continued interruptions by joking, "I enjoy conversion." He then insinuated the GOP's response had to mean the majority planned to spare such programs in their future votes and offered a thumbs up in a show of solidarity.
Comments abounded once again when Biden mentioned the opioid crisis. Rep. Andy Ogles (R-TN) blurted out, "It's all your fault!" Others screamed for the president to close the southern border, referring to the high volume of narcotics entering the United States through Mexico.
Many Democrats chided the behavior, which the New York Times described as more reminiscent of the British Parliament, where members traditionally openly insult one another with snarky jabs, than the US House. The publication explained such conduct in the United States was grounds for formal censure until recent years.
In 2009, Rep. Joe Wilson (R-SC) received a reprimand for yelling, "you lie," during Barack Obama's address to a joint session of Congress. This year, no one seemed to bat an eye when one GOP member went so far as to express their disagreement using choice expletives.
Copyright 2023, UnitedHeadlines.com