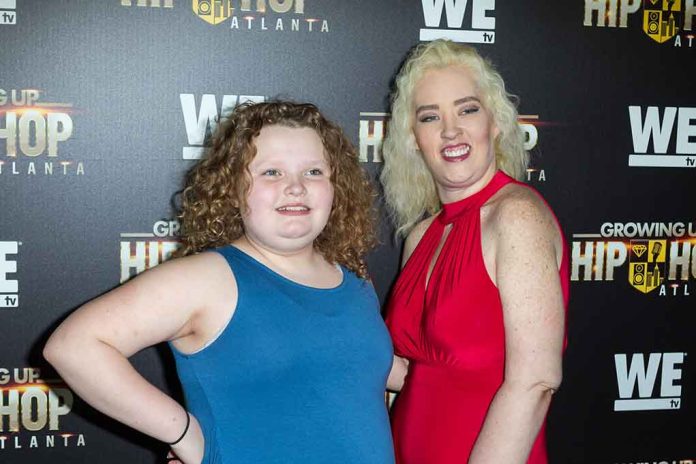 "Honey Boo Boo" Star Headed to the Hospital…
(UnitedHeadlines.com) – Anyone familiar with the show "Here Comes Honey Boo Boo" knows that the 16-year-old star isn't living the healthiest lifestyle. Alana Thompson, who America knows as Honey Boo Boo, is looking to change that. The seemingly overweight celebrity is set to undergo a procedure to reduce her weight called endoscopic sleeve gastroplasty.
Alana Thompson, known as "Honey Boo Boo," is working her way toward a healthier version of herself by gearing up for a weight loss procedure. https://t.co/Ao7mUz6KJf

— TMZ (@TMZ) July 20, 2022
Thompson currently weighs 275 pounds. She wants to weigh significantly less, explaining her goal is 150 pounds. The starlet's manager told TMZ about her plan to get the operation, noting the star feels as though being overweight is genetic and that this procedure is the only way to achieve her goal.
Dr. Steven Batash will be performing the non-surgical procedure using a suture device to reduce the stomach's functional volume by as much as 80%. The doctor's site asserts that in order for patients to enjoy "long-term success" they need to commit to a healthy lifestyle, which includes eating right and exercising.
Dralin Carswell, the star's 20-year-old boyfriend, will also be losing weight in the same manner. Thompson will undergo the operation just after she turns 17. Hopefully, she can take this as an opportunity to learn positive, new practices and not fall back on any old eating habits or unhealthy lifestyle choices.
Copyright 2022, UnitedHeadlines.com