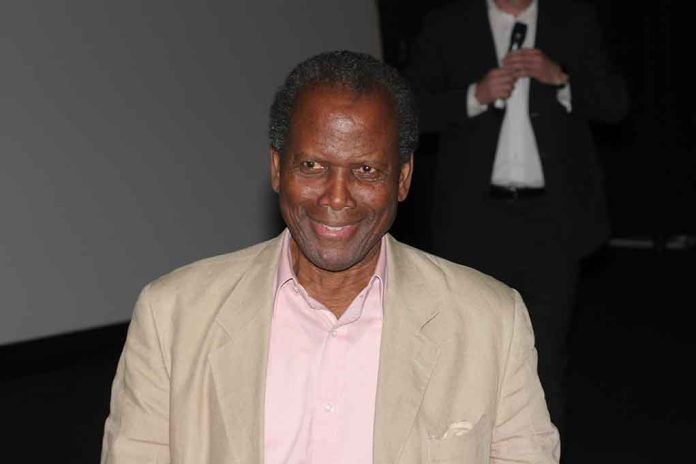 (UnitedHeadlines.com) – Hollywood has seen hundreds, if not thousands, of stars come and go throughout the years. However, not every star who graces the big screen makes a difference in the world they try to entertain. Sidney Poitier did just that as he revolutionized the industry and helped shape film into what it is today. Unfortunately, all good things must come to an end, and even the amazing Poitier couldn't get past that.
The 94-year-old actor died on January 7, 2022, ending a long life of success. His colleagues and other celebrities remember Poitier as one of the greats in the industry, pointing to his long list of achievements.
Sidney Poitier dies at 94. The first Black winner of a best actor Oscar, he changed the perception of African Americans in film. https://t.co/sgEoe3pDeI

— The Washington Post (@washingtonpost) January 7, 2022
The Prime Minister of the Bahamas, Philip Davis, mentioned in his press conference the day the actor died that the world would mourn the loss of Poitier and remember him for his character, career and activism. Davis instructed the Bahamian flag to be flown at half-staff as a gesture of respect for Poitier.
Poitier became a more prominent name in Hollywood with films like "Uptown Saturday Night" (1974), "A Raisin in the Sun" (1961), and "Guess Who's Coming to Dinner" (1967). But it was his role in the 1963 film, "Lilies of the Field" that earned him an Oscar for lead acting; Poitier was the first black person to win the award.
Poitier changed the way Hollywood and the world perceived black actors on the big screen. The peak of his career came in 1967 when theater owners named him the #1 star, the first black person ever to top the list. President Barack Obama gave Poitier the Presidential Medal of Freedom in 2009, noting that Poitier helped reveal the silver screen's power to bring people closer together.
Copyright 2022, UnitedHeadlines.com