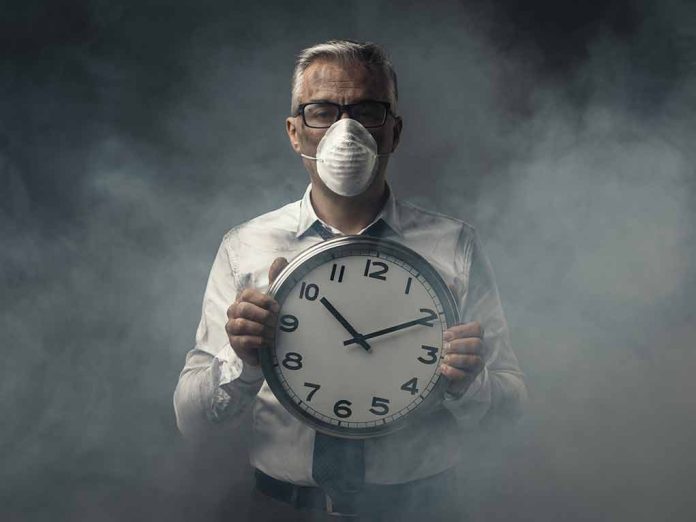 (UnitedHeadlines.com) – Actor Josh Duhamel, 50, recently admitted that he has been preparing for anything the world might throw at him. He stated that he's become a bit of a "doomsday prepper." Duhamel stated that the idea now is to have a place to take his family to where they can live off their land if things "go south" in Los Angeles.
It all began with his North Dakota cabin, which is accessible only by a 2-mile road that winds through the trees. The small, off-the-grid cabin had no electricity and no water and was not in great condition, but it was a place to go and stay for a day or two.
That all changed when the adjacent property went up for sale. He purchased the adjacent property which had a cabin on the water and now has a total of 54 acres. He renovated the two cabins, adding electricity to his original cabin as well as building a third. Each cabin has a well and a custom reverse osmosis water filtration system. Thanks to Starlink satellite access, Duhamel even has TV and internet on the property now.
Though he's never been a hunter, Duhamel said he is learning how to cultivate his outdoor skills saying he is no good at it yet but "he is getting there." After starting with growing clover and chicory to feed the deer so he could hunt on the property, he is now growing crops such as corn and pumpkins. He said it is a "food plot." Duhamel said with fishing alone they could almost already live off the land, though winters would be difficult.
Duhamel purchased a tractor and skid steer to help maintain the land. He has created trails on the property. He's been moving dirt and rocks and changing tires and oil.
The Transformers and Shotgun Wedding star has a 9-year-old son with ex-wife Fegie and is married to model Audra Mari.
Copyright 2023, UnitedHeadlines.com