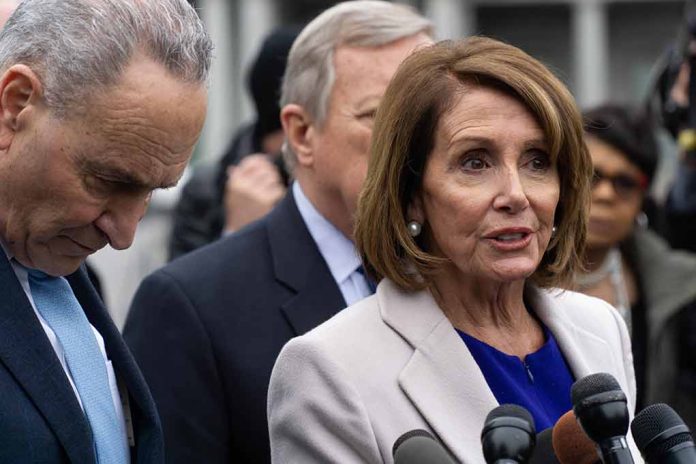 (UnitedHeadlines.com) – Employees in San Francisco are being told to work from home as it is too dangerous to go into the office according to an Aug. 4 memo from the U.S. Department of Health and Human Services Assistant Secretary for Administration Cheryl R. Campbell.
According to the memo, for the foreseeable future employees are recommended to "maximize the use of telework" because of conditions around the Nancy Pelosi Federal Building, which is located in the south of Market district on the corner of Seventh and Mission streets. California Rep. Nancy Pelosi's office, as well as several federal agencies, including the departments of Labor and Transportation, are located inside the building.
The memo also stated that building employees who do not currently use work-from-home options should have the offer to work from home extended to them.
Pelosi's five employees were not advised to work from home. However, Pelosi is working with local as well as federal law enforcement to ensure the safety of her staff. She also raised concerns regarding the safety of the tenants in the building with the U.S. attorney for the northern district of California.
Currently, it is not clear if other agencies in the building have issued similar advisories.
One of San Francisco's open-air drug markets is located in the same area with drug dealers congregating in the area of the building. The Tenderloin and SOMA districts are viewed as the epicenter of the city's fentanyl crisis. Crime in the area continues to rise.
Homeless camps have also arisen in the area as the city of San Francisco continues to fall into an urban decay.
The move comes as President Joe Biden's White House Chief of Staff has stated that more federal employees must return to working in-person in the office. Last year, Mayor London Breed made a commitment to get employees to return to working in-person in the office.
Copyright 2023, UnitedHeadlines.com