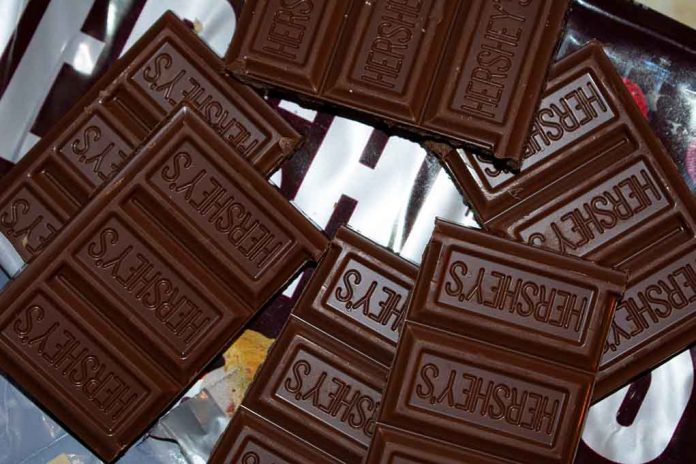 (UnitedHeadlines.com) – The unvaccinated people of the world face extreme pushback for their choices. In the United States, where the government claims citizens have the freedom of choice, people are losing their jobs due to their choice not to get the COVID-19 vaccine.
The latest example comes after a chocolate producing giant, The Hershey Company, decided to fire its unvaccinated workers.
NEW: Salaried employees at The Hershey Company who did not comply with the company's COVID-19 vaccine mandate have been "separated from the company," https://t.co/o2MKy5mJYO

— abc27 News (@abc27News) February 2, 2022
The candy titan announced that it would be "separating" some of its employees from the company. Hershey noted it was due to their reluctance to receive the COVID-19 shot. A spokesperson told ABC27 News the mandate only affected a small number of salaried employees but didn't give an exact count or mention where they worked.
Prior to the decision to release these workers, Hershey's HR department spent months interrogating them. Questions ranged from whether they'd received previous vaccinations and specifics on their religious beliefs to whether or not each individual had ever taken over-the-counter medications. According to one former employee, the company went so far as to accuse her of not actually being a person of faith.
To top it off, Hershey is asking the outgoing employees to sign a nine-page agreement of confidentiality that prohibits them from speaking out against the company. Signing it prevents them from even mentioning the agreement.
Employees don't have to sign the confidentiality agreement, but those who do receive a special separation payment. Obviously, those who didn't wouldn't get any severance pay. Still, many employees are refusing to sign the agreement. It seems the chocolate company is pressuring its team members into compliance.
Copyright 2022, UnitedHeadlines.com