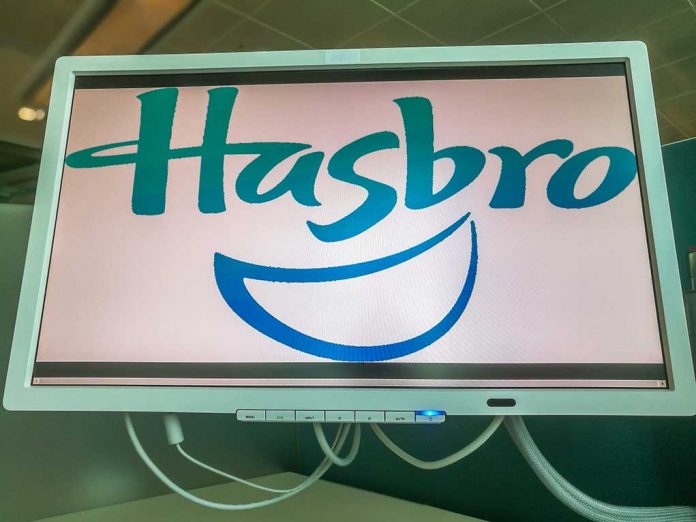 (UnitedHeadlines.com) – Hasbro, one of the largest toy companies in the world, undoubtedly has some form of influence over our children. A recent interview with an insider conducted by James O'Keefe, the owner of Project Veritas, uncovered an unsettling situation.
David Johnson, a packaging engineer at Hasbro, came forward as a whistleblower. Johnson described his training at the company and even included samples of the documentation provided, which show Hasbro's indoctrination efforts aimed at children. Johnson said he was forced to participate in Critical Race Theory (CRT) training.
Of course, that's nothing more than hearsay. Unless, of course, Johnson brought video proof to back his claims — he did. The video depicts co-founders Ramón Stephens and Katie Ishizuka of a consulting company, "Conscious Kids," addressing Hasbro employees about toddlers and their inherent racism.
Latest defund target: Hasbro

Hasbro has been exposed by Project Veritas for presenting critical race theory to it's employees (link to article below). Hasbro outsourced the neo-racist training session to an org called Conscious Child.

Defund Hasbro.https://t.co/VbcECaZcNZ

— DefundGlobalism.com (@DefundGlobalism) July 21, 2021
Ishizuka explained her company's overview of children's stages of racial learning:
3 to 6 months: Children are already beginning to show preferences regarding race,
3 years: Children are using race to explain the behaviors and may begin stereotyping,
4 years: Children tend to show strong pro-white and anti-black bias,
5 years: Children mimic many of the racial opinions held by the adults in their lives.
Johnson strongly disagreed with the concepts he heard during that training. He had a few arguments of his own, stating CRT uses a Marxist template to look at people as the oppressed or the oppressors. In CRT, people of color are the "oppressed," while whites are the "oppressors." He added the theory only seems to serve to further divide people.
Johnson stated that he believes people should be judged based on their character, abilities, and actions, not the color of their skin. Regardless of what it may be called, he believes his philosophy embodies the "truest form of progress."
Copyright 2021, UnitedHeadlines.com