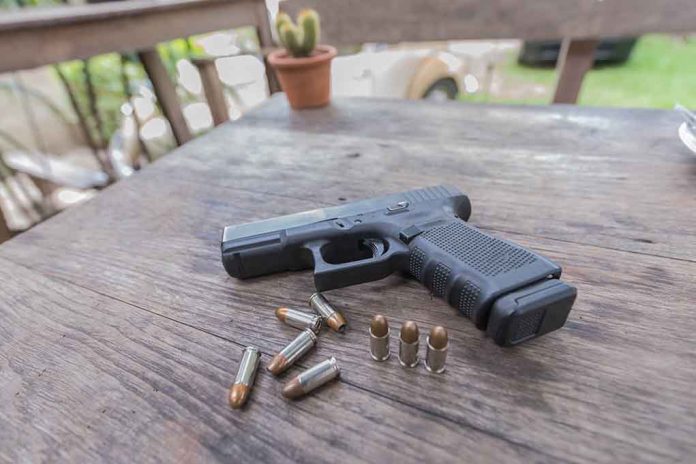 (UnitedHeadlines.com) – It's no secret that guns can be extremely dangerous tools. Accidents happen, often with fatal results, but they're also preventable. With new information showing firearms as the leading cause of death among children in 2020, it may be time to start talking about solutions.
A First for Everything
The New England Journal of Medicine (NEJM) wrote there was an increase of 29% in firearm-related children's deaths in 2020 from the previous year. Between the ages of 1 and 19, there were 4,300 gun-related deaths. Jason Goldstick, a co-author of the letter from the NEJM, asserted this is the first time firearm deaths have surpassed vehicular deaths in the last four decades.
Shocking Numbers
Goldstick, a University of Michigan research associate professor, mentioned that it wasn't suicides that make up the majority of these firearm-related deaths. It was actually homicides, which spiked by just over 33% between 2019 and 2020. Goldstick talked about how kids have access to guns even without being able to buy them. Most of the firearm deaths among children happened to those 14 or older, despite 18 being the legal age to purchase a gun.
More Exposure
The American College of Physicians (ACP) published a study in February 2022 indicating that millions of people became new gun owners during the course of the pandemic. The ACP mentions how this increase in gun ownership also increased the number of children under the legal adult age of 18 that became exposed to guns for the first time, by roughly 5 million.
Another study, which the American Academy of Pediatrics (AAP) published in 2021, shows an increase in the number of firearms bought after the beginning of the COVID-19 pandemic. Their belief is that this increased exposure due to several factors like school closings and lack of adult supervision plays a major part in the surge of children's deaths involving a firearm.
Reducing Gun Deaths
The first thing that pops into most people's heads when they think about reducing firearm-related deaths is gun control, but that's a debate for another time. Instead of trying to control every aspect of gun ownership, there are other ways to minimize these types of deaths.
For example, this was already done for automobile accidents, which used to be the leading cause of death among children 1-19 years old. Manufacturers made cars safer, and programs began teaching kids how to be safe drivers. Perhaps that's what needs to happen with guns. Youth need to learn proper gun safety, and parents need to learn how to keep their children safe.
As Goldstick said, "just like everyone reduced motor vehicle crash rates without banning cars," it is possible to reduce the mortality rate without outright gun bans.
Copyright 2022, UnitedHeadlines.com