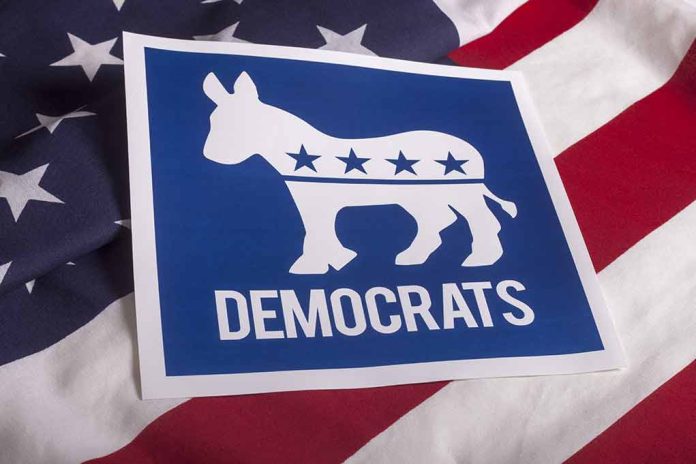 (UnitedHeadlines.com) – Senate Democratic chiefs of staff are set to meet with officials from two groups in an effort to stop a presidential bid by a third party.
On July 27, members of both the progressive group MoveOn as well as the centrist group Third Way will discuss the group No Labels, which could fund a third-party candidate that could hurt President Joe Biden's election chances. Third Way's executive vice president for public affairs Matt Bennett will be at the meeting along with MoveOn's executive director Rahna Epting.
Bennett claims a third-party candidate does not have a chance to win but a chance to spoil the outcome of the election, calling it a "pipe dream."
Research done by Third Way shows the effect a third-party candidate would have on Biden's campaign. The groups are concerned that voters could turn away from Biden and to the third-party candidate, so they are teaming up to stop No Labels from even running a candidate. MoveOn spokesperson Liz Cattaneo stated the group is seeking to ensure a "right-wing extremist" does not win the presidency again, referencing the 2016 election.
No Labels has stated it has a $70 million plan to back a "unity" candidate, with the chief strategist of No Labels Ryan Clancy saying the group's polls show an "independent ticket has a viable path" to win the White House.
West Virginia Sen. Joe Manchin has neither ruled out a third-party bid for president nor announced he is seeking re-election, leading some to speculate he may run as a third-party candidate. Manchin's chief of staff will attend the July 27 meeting if his schedule allows. However, Manchin has been speculated to be No Labels' potential recruit for a candidate. Cornel West is already running as a third-party candidate.
Concern has been growing among Democrats as polls show Biden with a 44 percent approval rating and primary challenger Robert Kennedy Jr. showing support in the polls between 10 and 20 percent.
Copyright 2023, UnitedHeadlines.com