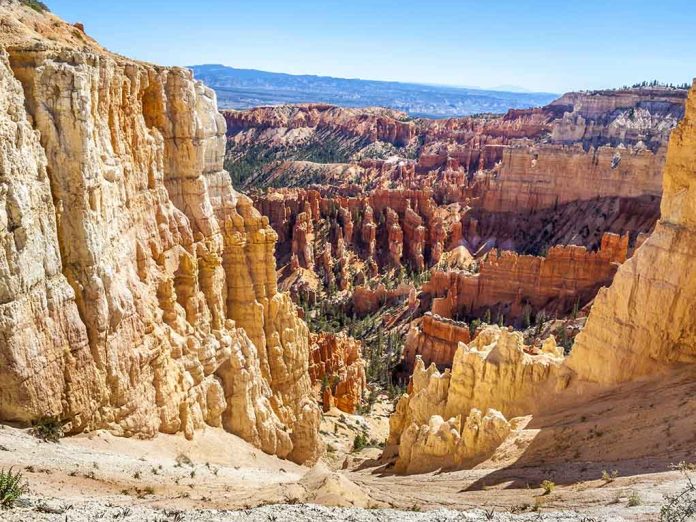 Tourists Rescued From Grand Canyon Caverns
(UnitedHeadlines.com) – A 45-minute tour through the Grand Canyon Caverns turned into a 26-hour ordeal ending in a rescue operation. Five people visiting the attraction became trapped 200 feet underground when the elevator leading out stopped working. Rescue personnel lifted the tourists to safety on October 25.
A young woman, with her toddler and infant, were also in the caverns when the elevator stopped working. The mother and two young children navigated up the 21 flights of stairs, fashioned in the same vein as a high-rise fire escape, and left without assistance. The rest of the visitors were reportedly not physically fit enough for the climb. UPI reported that at least two of the individuals were 70 or older.
#BREAKING 5 people stuck underground after elevator breaks at Grand Canyon Caverns: https://t.co/e086EvtEP5 pic.twitter.com/8PUmviiX1S

— azfamily 3TV CBS 5 (@azfamily) October 25, 2022
Being stranded 21 stories underground for more than a day might sound like the makings of a nightmare, but the massive cavern had plenty of amenities to keep the group comfortable. In addition to the numerous attractions, including a wedding chapel and paved pathways through numerous explorable caves, there's a restaurant and even an underground hotel room. The "Cavern Suite" features two queen-sized beds, a futon, a functioning bathroom, a kitchenette, and a TV also boasts catering options. While the captives received their stay for free, the room usually goes for $1000 per night.
Crews are still working on the elevator, which maintenance workers initially believed had an electrical issue. More inspection determined the problem was mechanical. No one suffered any injuries during the event.
Copyright 2022, UnitedHeadlines.com