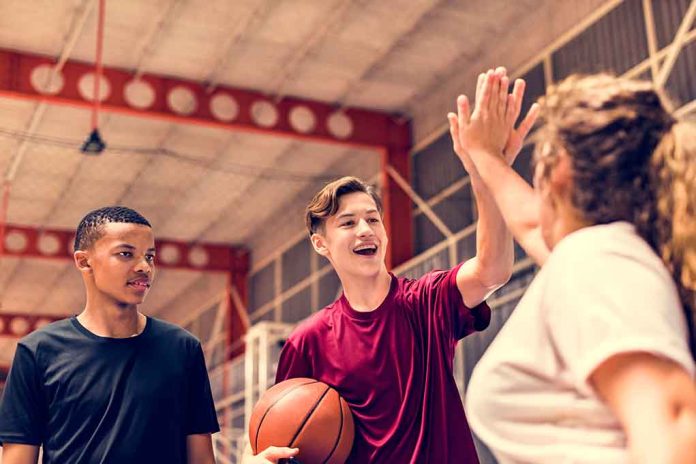 (UnitedHeadlines.com) – Similar to the federal government, state governments operate within three separate branches. Lawmakers in each state's house and senate draft and pass laws that the governor then signs, much like the President of the United States would. Just as the president has the power to veto a bill, so do state governors. Recently Utah's governor, Spencer Cox (R), did just that.
Governor Cox chose to veto a bill banning transgender students from participating in girls' sports, becoming the second Republican to do so following Indiana's Governor Eric Holcomb. Utah state lawmakers have asserted their intention to override Cox's veto.
With the Utah legislature vowing to override the governor's veto of a bill banning transgender girls from competing in sports in the state, the ability to host the 2023 NBA All-Star Game and future NCAA events could be impacted. https://t.co/P07aFNN83O

— The Salt Lake Tribune (@sltrib) March 23, 2022
Both Cox and Holcomb alike have gone against the grain of their party, deciding to veto these bans. Holcomb said Indiana's legislature hadn't proven transgender girls diminished the fairness of sports, and Governor Cox chose to veto the ban, citing the impact it could have on all transgender children.
The Utah Republican admitted that he struggles to understand much of the controversy, alleging the science surrounding the issue doesn't offer much help. Cox added that when he's in doubt, he tries to stay on the side representing kindness, compassion, and mercy.
Stuart Adams, the Utah Senate President, noted that not taking action would be like backtracking for women, claiming the ban would provide fairness in sports. Several of the state's Republicans came to the decision to override Cox's veto after hearing from their constituents.
Copyright 2022, UnitedHeadlines.com