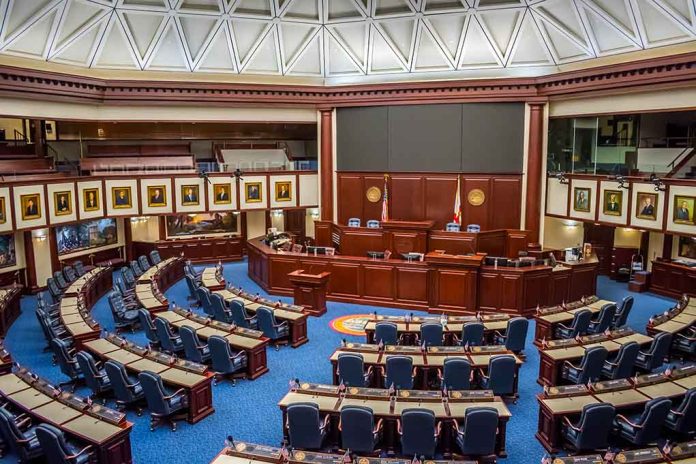 (UnitedHeadlines.com) – In his 20-minute-long March 7 State of the State address, Gov. Ron DeSantis praised Florida's economy, calling Florida the number one state in the country. DeSantis delivered his address to the Florida legislature in Tallahassee.
He spoke out against the immigration policies of the Biden administration.
He said Florida was ranked first in net in-migration, new business formations and economic growth among large states, saying the state is the fastest growing state in the country.
In his address he mentioned his fight against lockdown rules during the pandemic that allowed students to go to class. He also advocated for parents rights, as well as the elimination of sales tax on baby supplies.
He highlighted his successes in Florida, while also keeping an eye toward continuing his agenda for the state. In both chambers in the Florida state legislature the Republicans hold supermajorities after the November 2022 midterms, allowing DeSantis to work with the state House and Senate on his agenda items. 
He also said his actions in Florida could serve as a roadmap for a model of success that can be used across America. Some of the bills being proposed in other states are modeled after DeSantis' agenda.
DeSantis could announce he is running for the 2024 Republican nomination for president when the legislative session ends in May. The March 7 speech was seen by some as a framework of what his campaign might focus on.
If he does announce a run for president, he would be joining former President Trump, Nikki Haley, former governor of South Carolina, and Vivek Ramaswamy, a bio-tech  entrepreneur, who have already announced their campaigns. 
As part of his book tour for his book "Courage to be Free" DeSantis will be visiting Iowa March 10. He is also expected to visit New Hampshire and Nevada. All three states hold early presidential primaries.
Copyright 2023, UnitedHeadlines.com