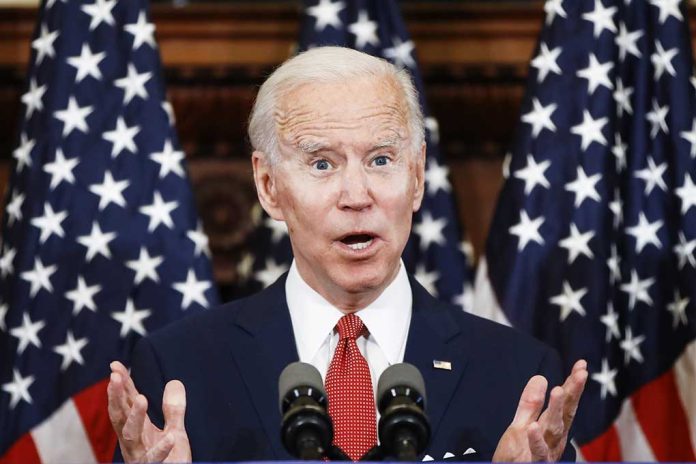 (UnitedHeadlines.com) – Texas Representative Ronny Jackson and American victims of Palestinian terror attacks are filing suit against the Biden administration for allegedly breaking federal law. The legislator accuses officials of sending nearly half a billion dollars to the Palestinian Authority (PA) despite the foreign country's ties to terrorist efforts against Israel.
Jackson alleges the Biden administration has violated the Taylor Force Act, which makes supporting Palestine illegal, in most cases, as long as the PA continues fighting against Israeli citizens. The Texas lawmaker claims the foreign government has used US relief funds to support its "Pay-to-Slay" program, which allegedly offers cash bounties for civilian casualties.
In partnership with America First Legal, the complaint seeks to stop the Biden Administration's unlawful transfer of U.S. tax dollars to the Palestinian Authority as terrorism is incentivized through the "Pay to Slay" programhttps://t.co/e9fsvKuDcR

— ABC 7 Amarillo (@ABC7Amarillo) December 20, 2022
President Donald Trump signed the Taylor Force Act into law on December 5, 2017, after news surfaced that a Palestinian terrorist had received a cash bounty for killing US Army veteran Taylor Force. According to Jackson, the Biden administration's actions have contributed to the violence in the region and furthered the rival entity's anti-Semitic agenda.
Jackson has several people standing behind him, including members of the Force family. The deceased soldier's father spoke against the Pay-to-Slay program and Biden's alleged part in the horrific scheme. He believes the only way to end the fighting overseas is to cut PA funding. The White House has reportedly sent money to the Palestinians under the guise of humanitarian aid.
Copyright 2022, UnitedHeadlines.com