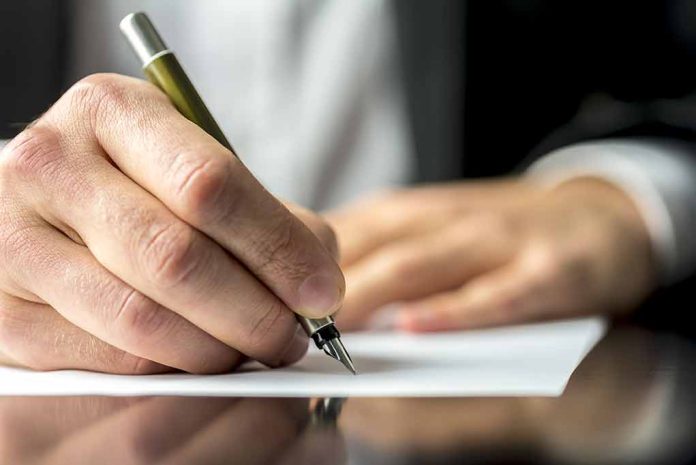 (UnitedHeadlines.com) – One candidate for the 2024 Republican nomination for president wants to make the presidential primary debate stage, despite being unwilling to meet the requirements of the debate.
Former Texas Rep. Will Hurd, who recently entered the field of candidates, said he is fundraising to reach the 40,000-donor threshold for the August debate. A June 27 tweet from Hurd's Twitter account links to a donation page.
However, he is refusing to sign the loyalty pledge which says he will support the eventual Republican nominee. The Republican National Committee requires candidates who enter the debate to sign the pledge in order to qualify for the debate.
According to Hurd, he believes the Republican National Committee should not "rig" the candidates in the debate with its qualifications. He said he intends to meet the donor threshold, and show up for the debate in Milwaukee, then "see what the RNC does."
On June 22, Republican National Committee Chairwoman Ronna McDaniel commented about the requirement of the loyalty pledge saying that the top pledge for anyone on that stage should be to "beat Biden." Adding that candidates should commit to supporting who the voters chose as the Republican nominee or they "don't deserve to be on the Republican Party debate stage."
Republican Party candidates who want to enter the debate must meet the donor requirement, sign the loyalty pledge as well meet the polling requirement of polling at or above 1% support in three or more national polls. The candidates may also poll at 1% in two national polls as well as a poll in one key early primary state poll at 1% or more.
The first Republican presidential primary debate is scheduled to take place in Milwaukee, Wisconsin in August, coinciding with the Republican National Committee's summer meeting also being held in Milwaukee.
Former President Trump is the current frontrunner in the polls for the Republican field of candidates.
Copyright 2023, UnitedHeadlines.com