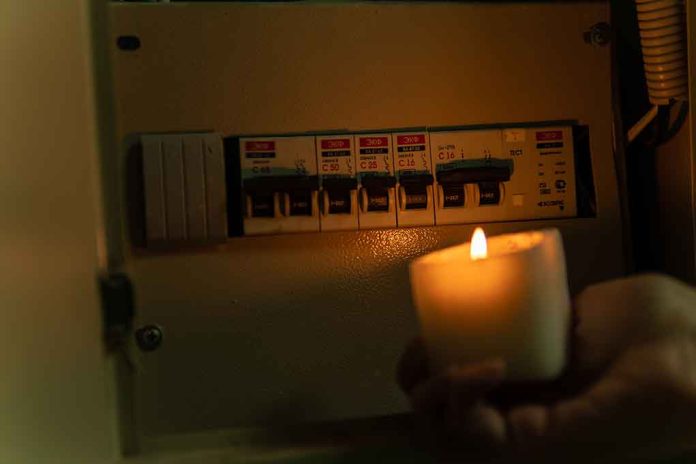 Ukraine to Start Rolling Blackouts as Russian Attacks on Infrastructure Continue
(UnitedHeadlines.com) – Ukraine is preparing for a long, cold winter amid continued attacks on its infrastructure and threats to limit the country's energy further. Officials have asked residents to limit their power use, imposed restrictions between 7 a.m. and 11 p.m., and warned people to prepare for rolling blackouts.
Ukrainian President Volodymyr Zelenskyy said the country had lost 30% of its power plants due to Russian assaults. Residents can't refrigerate food, heat their homes, or live normally without electricity. The government has asked the people to refrain from using energy guzzlers like microwave ovens and electric heaters for the time being. To mitigate the impacts, the city of Kyiv has switched on its central heating system.
Russia's attacks on Ukraine's critical infrastructure threaten to leave many Ukrainians without electricity, water and heat as winter rapidly approaches. https://t.co/SFk8FaPgst

— Axios (@axios) October 20, 2022
Russia has urged Ukrainian citizens to abandon Kherson, the only area where invading forces have taken a regional capital. According to Zelenskyy, intelligence uncovered plans to blow up a hydroelectric dam feeding the Kakhovka Hydroelectric Power Plant. The Ukrainian leader says such an attack would flood the coveted region and roughly 80 other cities, towns, and villages. The act would also ruin local clean water supplies.
In the meantime, Ukrainian leaders hope the reduced energy consumption will give workers time to repair the damage the war has already caused and keep residents as comfortable as possible as temperatures drop.
Copyright 2022, UnitedHeadlines.com