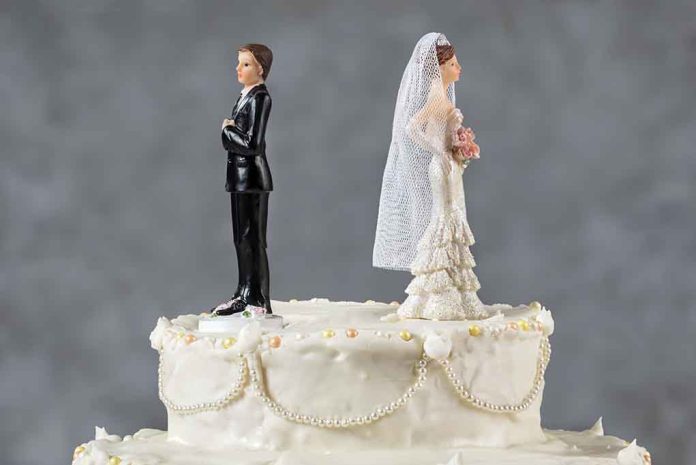 (UnitedHeadlines.com) – The world seems to be falling apart for Ghislaine Maxwell, and rightfully so. Perhaps Karma is taking its turn with disgraced socialite after the horrible things she put so many young girls through. After recent events, it doesn't appear as though Jeffery Epstein's former girlfriend will have much to look forward to when she gets out of prison — if she ever does.
Maxwell's husband, Scott Borgerson, broke it off with the newly convicted sex trafficker. To make matters worse, he did it over the phone as Ghislaine sat in solitary confinement within the Metropolitan Detention Center. The news source, a close friend of Maxwell's, mentioned that the conversation between the convict and her future ex-husband got heated.
#GhislaineMaxwell's husband, #ScottBorgerson, informed her that he has moved on and will be filing for divorce following her guilty convictionhttps://t.co/hepRFFb0u6

— Radar Online (@radar_online) January 4, 2022
While Borgerson and Maxwell spoke over the phone, the 46-year-old told his soon-to-be-ex that he had found someone else. This likely explains why reporters recently spotted him kissing Kris McGinn, a 49-year-old yoga instructor. Maxwell and Borgerson married in 2016 and kept their commitment on the down-low until 2020, when Borgerson posted a $28.5 million bail in an attempt to free Maxwell.
According to an anonymous source, despite Borgerson's failed efforts to bail out his spouse, he didn't attend any of the hearings for her trial. The close friend claimed that the couple's marriage was already on the outs before the hearing began.
A US federal court found Maxwell guilty in December 2021 on five of the six counts of trafficking young girls for Epstein and his elite friends to sexually abuse. Maxwell ended 2021 on a sour note and is beginning the new year on the wrong foot as well.
Copyright 2022, UnitedHeadlines.com