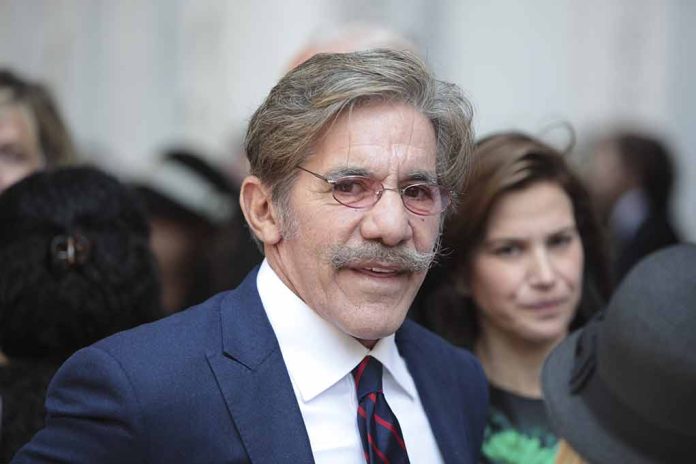 (UnitedHeadlines.com) – Another Fox News show is changing. On June 21, Geraldo Rivera took to Twitter to announce he's leaving the "The Five."
In the tweet, he announced the last two shows he will appear on will be June 29 and 30. He added, "Being an odd man out isn't always easy."
Rivera, who stated there is "growing tension" at Fox News, commented that he made the decision to leave the show as the tensions go "beyond editorial differences." Adding the show's format is "a reflection of what the country is going through."
Two of Rivera's scheduled appearances were allegedly canceled in May after "The Five" co-host Greg Gutfeld mocked Rivera for his criticism of Tucker Carlson after Fox fired him in April. At the time, Rivera tweeted that he was "sure there's a good reason" for the appearances to have been canceled. It was not the only Gutfeld and Rivera had heated exchanges on the show, nor was it Rivera's only suspension from the show.
Rivera joined "The Five" in January 2022 as one of three rotating liberal co-hosts alongside the four conservative co-hosts, Gutfeld, Dana Perino, Jeanine Pirro as well as Jesse Watters. Rivera rotates the liberal co-host spot with former Democratic lawmaker Harold Ford Jr. as well as Fox News contributor Jessica Tarlov. The three joined the show to replace Juan Williams after his 2021 departure.
"The Five," which airs in the afternoon instead of a primetime slot, is one of Fox News' most viewed programs. In 2022, the show averaged more than three million viewers.
Though he announced he was leaving "The Five" Rivera stated he is remaining with Fox as a correspondent at large. On Fox Nation, Rivera has also hosted the "Cops: All Access" series.
Before joining Fox News as a war correspondent in 2001, Rivera hosted a syndicated talk show which aired from 1987 to 1998 as well as an evening news and interview show at CNBC in the late 1990s.
Copyright 2023, UnitedHeadlines.com