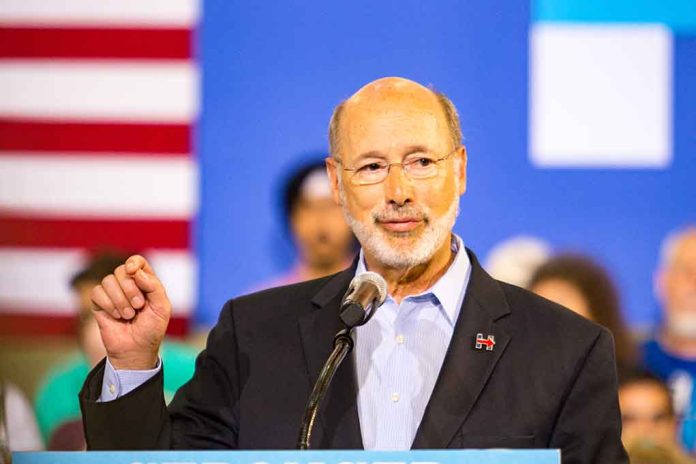 (UnitedHeadlines.com) – Anyone who's been to the gas station recently knows that gas prices are at all-time highs. The situation has become so bad that US leaders are looking to suspend taxes on fuel to help alleviate some of the struggle.
Several governors from across the nation are calling on Congress to pass the Gas Prices Relief Act. More surprising than the tax suspension may be who's behind it.
You probably already know that gas prices are on the rise, but six governors are pushing for Congress to suspend the federal gas tax via the Gas Prices Relief Act.https://t.co/BVqK1qAhup

— WLNS Newsroom (@WLNS) March 9, 2022
Tax cuts and exemptions are something Americans typically associate with Republicans. However, this action to suspend fuel taxes actually originated from three Democrats in Michigan and has since gained the support of six Democratic governors, including Gretchen Whitmer of Michigan.
Governors Tom Wolf (D-PA), Michelle Lujan Grisham (NM), Tim Walz (D-MN), Tony Evers (D-WI) and Jared Polis (D-CO) all joined Whitmer in writing a letter to senior members in Congress. The letter claims that the money Americans save at the pump would help to pay for food, utilities, rent/mortgages, childcare and more.
Currently, the federal government charges 18.4 cents on every gallon of fuel, a figure that hasn't changed since 1993. According to the American Automobile Association (AAA), the US's average price for a gallon of gas was $4.252. Taking away 18 cents would bring the price closer to $4/gal, still expensive but every bit helps.
Do you agree with these governors? Should the government look into suspending the tax on fuel?
Copyright 2022, UnitedHeadlines.com