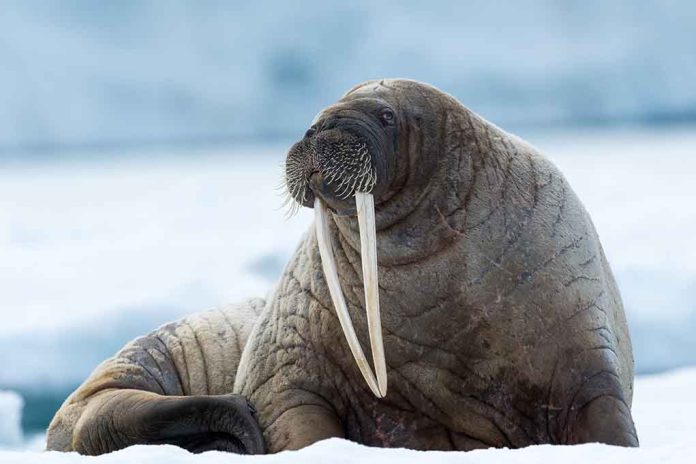 The Government Ordered This Animal Killed
(UnitedHeadlines.com) – Humanity does its best to coexist with the world's wildlife, but sometimes the two simply don't mix. Officials in Norway recently realized this sad fact and decided it would be best to put down a 1,300-pound walrus named Freya. While officials feel they made the right decision, the public has other thoughts on the euthanasia of the mammal.
Frank Bakke-Jensen of the Norwegian Directorate of Fisheries noted in a statement that the agency had no choice but to put down the animal. The expert explained Freya had become a threat to humans due to the crowds she attracted. Despite the dangers of approaching wildlife, hundreds of individuals wanted to take pictures of the walrus, putting themselves in danger.
However, that's not the only reason the safety of people was at risk. Freya's reason for fame played a role in the decision. The massive mammal had a habit of boarding boats and other watercraft, sometimes even sinking them. Despite the damage she caused to several vessels, the public seemed to love her.
Rune Aae, a University of South-Eastern Norway science didactics doctoral student, said Freya's execution was "completely unnecessary." She claims there had been enough tracking data on the mammal that people could've avoided areas she frequented.
The Norwegian Directorate of Fisheries claimed in an earlier statement that putting Freya down was the last resort as the Norwegian government protects walruses.
Copyright 2022, UnitedHeadlines.com