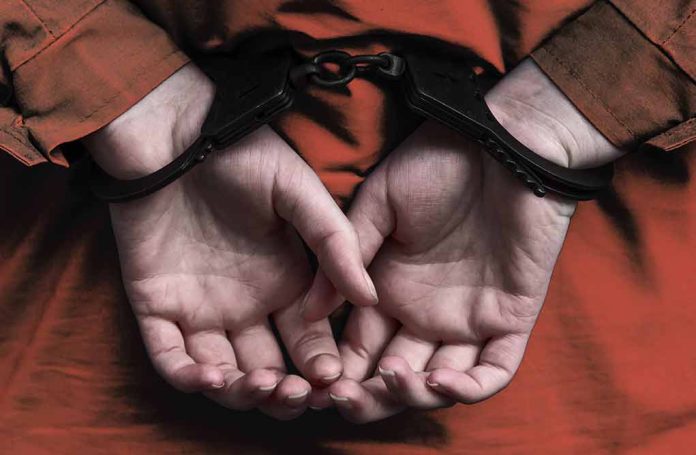 (UnitedHeadlines.com) – After being convicted on multiple counts of fraud, Theranos founder Elizabeth Holmes, 39, reported to prison in Texas on May 30. She was sentenced to serve 11 years in the women's Federal Prison Camp Bryan, which is located near Houston, in Bryan, Texas.
The facility, which houses close to 700 women including "Real Housewives of Salt Lake City" star Jennifer Shah, is located close to where her family resides. Holmes has a nearly 2-year-old son, born just before her trial began as well as a 3-month-old daughter, who was conceived after her November 2022 conviction. The children will reside with their father, William "Billy" Evans.
At 19, Holmes dropped out of Stanford University and launched Theranos. With a promise that its technology for blood testing would diagnose diseases with just a few drops of blood, Holmes raised $900 million from investors. On paper, she was a billionaire.
A 2015 Wall Street Journal report revealed that not only were their flaws with the diagnostics used by Theranos but that the company was not using its own technology for testing, instead using traditional testing machines.
In 2018, Holmes and Ramesh "Sunny" Balwani, a top Theranos lieutenant and Holmes' lover, were indicted. Balwani is currently in prison after being convicted in a separate trial.
In January 2022, she was found guilty of four counts of fraud. Indicted on 11 charges, Holmes was acquitted of 4, and a verdict was not reached by the jury on 3. She is appealing the ruling and has been out on bail since January 2022. In early May, her request to remain out on bail while her appeal is considered was denied by the Ninth Circuit Court of Appeals.
The proceedings were overseen by United States District Court Judge Edward Davila, who determined the sentencing for Balwani and Holmes. He denied multiple requests from both Balwani and Holmes for new trials and ordered them to pay the victims of their crimes $452 million in restitution.
Copyright 2023, UnitedHeadlines.com