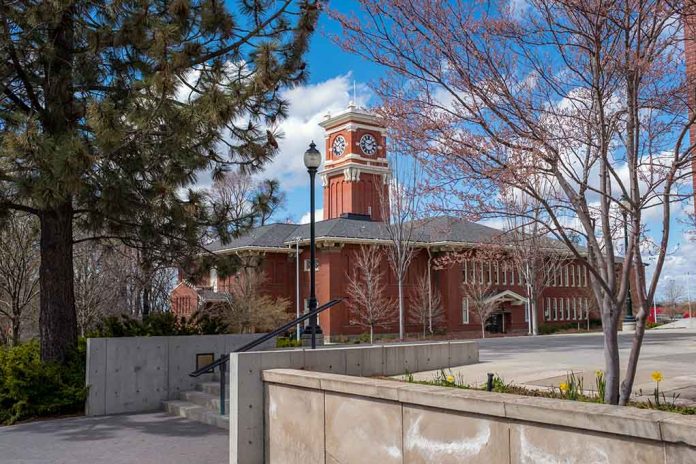 (UnitedHeadlines.com) – Police found a Washington State University (WSU) freshman dead in his dorm room on January 22, 2023. They currently don't suspect foul play, but people who knew the 19-year-old believe he died as a result of frat house hazing rituals. The tragedy marks yet another untimely death after a November 13 quadruple homicide, which took the lives of four other students attending another school only miles away.
Details are few on Luke Morgan Tyler's death, although it prompted a Change.org petition implicating a local fraternity, Theta Chi, as responsible. The story points toward the frat's alleged hazing practices, calling them "inhumane and cruel," adding that members had compelled the deceased "to do things nobody should ever be forced to do." Loved ones want police to investigate the fraternity and, if appropriate, press charges against the responsible parties.
An online petition was launched following Tyler's death that accuses members of a fraternity of being responsible. https://t.co/iliMRa6zNM

— Newsweek (@Newsweek) January 30, 2023
Hazing is already illegal in Washington schools, specified in Second Substitute House Bill 1751, or "Sam's Law." The legislation came into effect after the 2019 death of Sam Martinez, who died due to an Alpha Tau Omega event at Washington State, which left the student with deadly alcohol poisoning. The law enacted transparency requirements on fraternities and sororities so that the organizations must share the results of any internal investigations and make public any issues with "conduct history."
The Daily Mail reported that the dorm room where police found Tyler was only about 10 miles from the recent murder scene in Moscow, Idaho. There, 21-year-olds Kaylee Goncalves and Maddie Mogen, along with Xana Kernodle and Ethan Chapin, both 20, succumbed to stab wounds they sustained during an attack. The four had attended the University of Idaho. A WSU graduate student, 28-year-old Bryan Kohberger, currently faces burglary and first-degree murder charges in connection with that event. Coincidentally, the suspect lived only about a mile from Tyler's dorm.
Police say there's no connection between the Idaho murders and this most recent death.
Copyright 2023, UnitedHeadlines.com