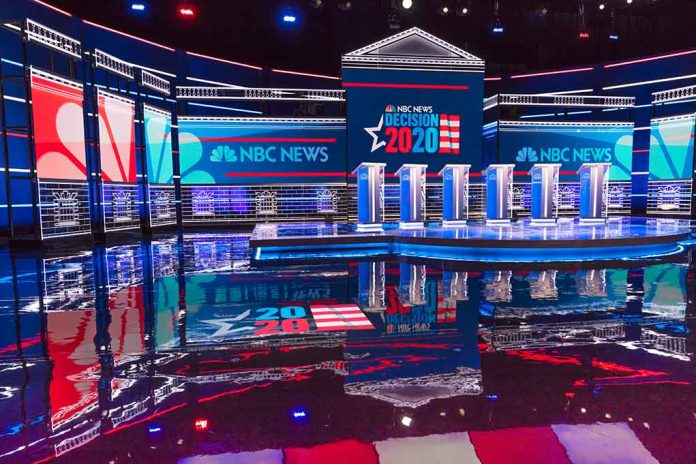 (UnitedHeadlines.com) – Fox News will host the first Republican presidential primary debate of the 2024 election in August in Milwaukee, Wisconsin.  The first debate will coincide with the Republican National Committee's summer meeting which is also being held in Milwaukee. The summer meeting is scheduled for 11 months before the 2024 Republican nominating convention, which will also be held in Milwaukee.
The Fox News debate will be held with partners the Young America's Foundation and Rumble, according to Republican National Committee chairwoman Ronna McDaniel who announced the debate April 12.
According to McDaniel, all candidates, before they take the stage for the debate, will be asked to agree to a loyalty pledge to support whoever is the eventual nominee for the Republican party. The criteria for who qualifies for the debate has not yet been announced.
Fox News and Rumble will exclusively televise and live-stream, respectively, the event.
Rumble is thrilled to live stream the debate and promote and protect free speech, according to Rumble chairman and CEO Chris Pavlovski.
Young America's Foundation president and former two-term Wisconsin Gov. Scott Walker issued a statement saying the Young America's Foundation is thrilled to be partnering with Fox News, Rumble and the Republican National Committee.
Current candidates for the 2024 Republican presidential nomination include former President Donald Trump, Nikki Haley, former governor of South Carolina and former United Nations ambassador, Vivek Ramaswamy, an entrepreneur, Asa Hutchinson, former governor of Arkansas, and Perry Johnson, a Michigan businessman. South Carolina Sen. Tim Scott has launched an exploratory committee. 
It is speculated that Florida Gov. Ron DeSantis will enter the race after the end of the Florida Legislature's session in May. It is also speculated that former Vice President Mike Pence could enter the race.
Fox News also hosted the first debate in 2016 from Cleveland. Due to the large number of candidates, the 2016 debate was split into two separate groups of candidates.
Copyright 2023, UnitedHeadlines.com