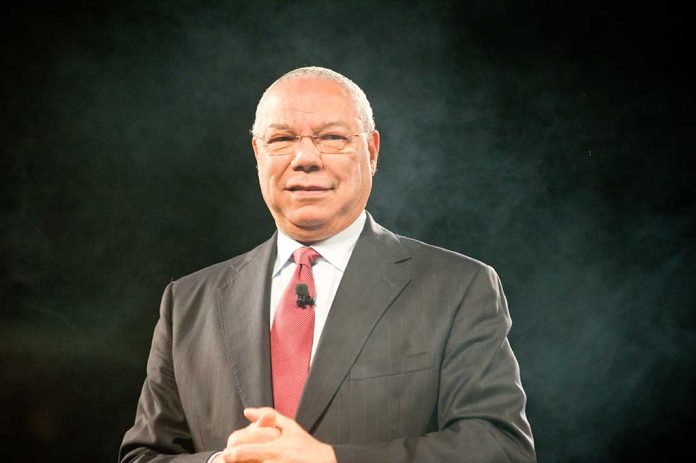 (UnitedHeadlines.com) – COVID-19 has taken the lives of thousands of Americans and millions of other people worldwide. Retired General and former Secretary of State Colin Powell has joined the many US citizens who have died as a result of the pandemic. Despite Powell's recent lost battle, he led a life of success.
The First of Firsts
General Powell, 84, was the first Black American to serve as the US Secretary of State — but that wasn't the first time Powell was a trailblazer. Powell also served as the first and only Black American to ever serve on the Joint Chiefs of Staff. The decorated general served in this role under George H.W. Bush and for the first few months of Bill Clinton's administration.
Colin Powell Made His Mark on History
During his time in the nation's highest military position, the former Joint Chiefs Chairman created the "Powell Doctrine," a strategy that used overwhelming force to both maximize victories and minimize the number of casualties. Powell disagreed with former President Clinton's decision to allow homosexuals into the nation's armed forces but eventually compromised on the "don't ask, don't tell" policy.
As Secretary of State, he spoke to the United Nations Security Council in 2003, discussed his support for military intervention in Iraq during a keynote speech before the United Nations Security Council in 2003 during the lead-up to war. He later said he regretted making that speech once it became clear Iraq lacked the expected arsenal of weapons of mass destruction, a predicate for the initiation of the war there.
Powell's Last Battle
In the end, all warriors must fade into the past, and the end was no different for Powell. He contracted COVID-19 while fighting multiple myeloma, a plasma cancer that degrades the body's immune system. The 84-year-old was fully vaccinated against COVID-19, according to family members, but his immune system was too weak to develop an appropriate response against the virus.
Former President Bush described General Powell as a family man and friend. Bush mentioned the fact that Powell was a favorite among presidents and had received the Presidential Medal of Freedom — not once, but twice. President Joe Biden also had some words of praise for the late general. The president noted that Powell's patriotism, honor and dignity were unparalleled, calling him a friend and asserting that he and his wife, Jill Biden, are saddened by Powell's passing.
Copyright 2021, UnitedHeadlines.com