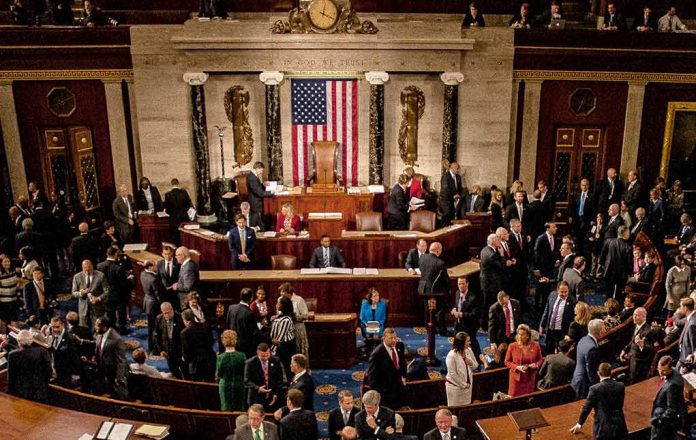 (UnitedHeadlines.com) – On Sept. 6, former Michigan Rep. Mike Rogers announced he is running in 2024 for the U.S. Senate.
In his campaign launch video, Rogers said that the country is "going in the wrong direction." He said he is running for the Senate because "we can do better."
Before beginning his career in politics, Rogers served in the U.S. Army, and he was also an FBI special agent. He then won election to the Michigan state Senate where he served as majority leader for one term before he was elected in 2000 to the U.S. House. In 2014, Rogers decided against running for re-election after representing parts of Central Michigan in the House for 14 years. During his last four years in the House, Rogers served as chairman of the House Intelligence Committee.
Rogers is the most well-known Republican to announce he is running for the seat currently held by Democrat Sen. Debbie Stabenow who announced she would not be seeking reelection in 2024. Stabenow has served four six-year terms in the Senate.
Other Republicans that have filed to run for the Republican Senate nomination include businessman Michael Hoover, Berrien County Commissioner Ezra Scott, Michigan State Board of Education member Nikki Snyder, as well as attorney Alexandria Taylor. An exploratory committee was also launched by former congressman Peter Meijer. Former Detroit police chief and former gubernatorial candidate James Craig is also said to be considering a Republican run for the Senate seat.
Those running for the Democratic Senate nomination include front-runner Rep. Elissa Slotkin, state Board of Education President Pamela Pugh, attorney Zack Burns, actor and businessman Hill Harper, businessman Nasser Beydoun, as well as former state Rep. Leslie Love.
In 2024, there are 34 Senate seats up for grabs, a handful of which are in key battleground states. Democrats will be defending 23 of the seats as they seek to hold on to their majority in the Senate.
Copyright 2023, UnitedHeadlines.com