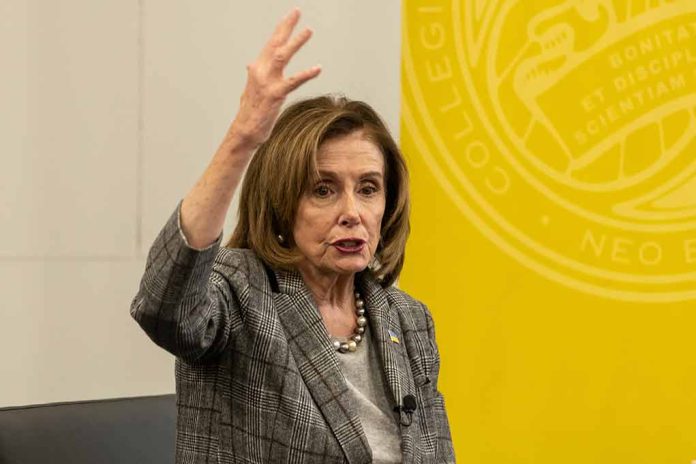 (UnitedHeadlines.com) – In his Sept. 19 testimony before the House Administration Oversight subcommittee, former U.S. Capitol Police Chief Steven A. Sund stated that Rep. Nancy Pelosi was among those responsible for the events that unfolded on Jan. 6, 2021.
During his testimony, Sund stated that on Jan. 3, 2021, he talked about having the National Guard present on Jan. 6 with both House Sergeant at Arms Paul Irving as well as Senate Sergeant at Arms Michael Stenger. Stenger told Sund to talk about how quickly the National Guard could be deployed to the Capitol Complex with D.C. National Guard commander Maj. Gen. William Walker.
Sund stated on Jan. 6 he called Irving to request the National Guard at 12:58 p.m. Irving stated he needed to get approval by running "it up the chain" which Sund interpreted as getting approval from Pelosi. That approval was not received for 71 minutes, according to Sund.
Sund testified that four months after Jan. 6 he learned from Stenger Pelosi had stated she did not want the National Guard at the Capitol Complex that day.
After Pelosi stated he had not secured the Capitol and called for him to step down from his position, Sund resigned his position on Jan 16, 2021. Stenger and Irving also resigned from their positions.
Sund also told the subcommittee that the events were preventable adding that "Intelligence failed the operations." He stated that he "wouldn't be sitting here today," if the FBI as well as the U.S. Department of Homeland Security had shared information they had at the time.
When questioned by the ranking member of the panel, Democrat California Rep. Norma Torres, Sund stated he "would've liked some assistance" getting the National Guard to the Capitol. Torres went on to state that Trump is the person who is mainly responsible for the events that transpired on Jan. 6. Sund added that he believes there's "a lot of people that need to accept some responsibility" for the events of Jan. 6.
Copyright 2023, UnitedHeadlines.com