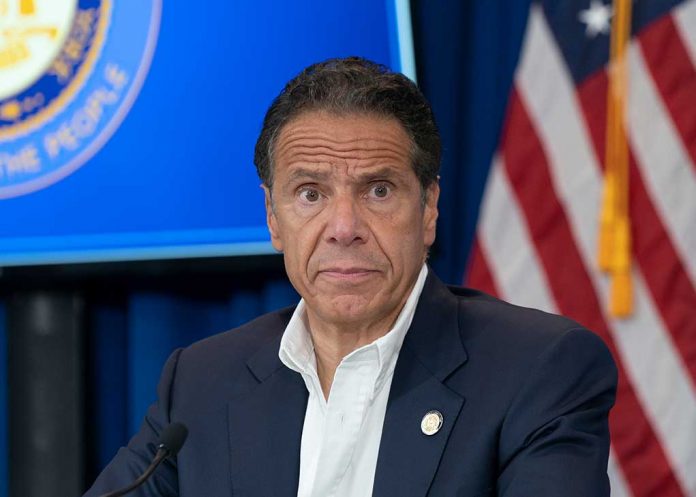 (UnitedHeadlines.com) – Governor Cuomo of New York has been the subject of sexual harassment claims which prompted a probe by New York Attorney General (AG) Letitia James. On August 3, her office released a report discussing investigator's findings Cuomo harassed 11 former or current state employees in violation of New York and federal statutes. The New York Assembly hopes to have impeachment articles ready by September.
Charlotte Bennett, 25, is one of the women who accused Cuomo of harassment. On August 4, Bennett stated that September isn't soon enough to see the governor out of office, that he posed an ongoing threat to state workers. Her statements come after the Attorney General's five-month probe.
"September is not soon enough," Charlotte Bennett, a former aide to New York Gov. Andrew Cuomo, said on "Good Morning America." "This needs to happen now. He's a danger." https://t.co/2w7bRsLb4U

— ABC News (@ABC) August 4, 2021
Cuomo quickly responded by posting a video addressing Bennett directly. He claimed she misinterpreted what he'd said and he appeared to muddle his way through an apology. Ms. Bennett described the "apology" as insufficient and lacking accountability. She also accused Cuomo of "victim-blaming," which she stated wasn't okay.
Bennett believes it's taken this long for the information to come to the surface due to Cuomo's longstanding presence in politics. According to her, Cuomo governs via fear and intimidation. Continuing, Bennett said Cuomo frightened her, leading her to experience uncertainty regarding how to approach reporting her alleged abuse while working for Cuomo.
New York lawmakers appear ready to conduct a snap impeachment trial, given the weight of the AG office's findings. If he's impeached or even resigns, Lt. Governor Kathy Hochul is set to make history by succeeding Cuomo and becoming the first female governor in the state of New York.
From the looks of it, Cuomo is certainly not going to be holding his position much longer. In fact, his freedom could be at stake. At least four New York district attorneys have launched investigations into his conduct.
Copyright 2021, UnitedHeadlines.com