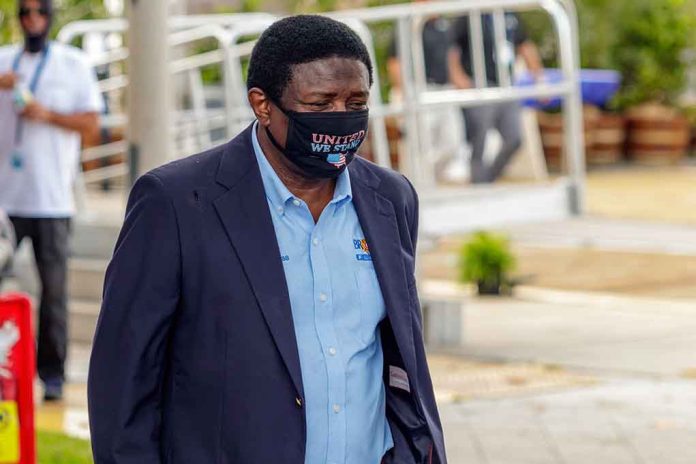 (UnitedHeadlines.com) – Desperation and greed will drive a person to do crazy things. More often than not, people break the law to satisfy their needs or wants. For one Florida Mayor's daughter, doing so has landed her a prison sentence.
Damara Holness, daughter of former mayor and congressional candidate Dale Holness, recently found herself facing prison time for fraud. Ms. Holness admitted to her illegal actions, lying to the Paycheck Protection Program to procure $300,000 in COVID-19 relief funds.
"I APOLOGIZE" – Damara Holness, the daughter of former Broward County Mayor and Commissioner Dale Holness, has been sentenced to 20 months in prison after she admitted to fraudulently applying for and receiving $300,000 in COVID-19 relief funds. https://t.co/Ty8nG9Wp6n

— WSVN 7 News (@wsvn) January 31, 2022
Holness lied on the application, inflating the number of employees she had to pay. After receiving the $300,000, she paid people to cash checks and send the remaining money back to her, so it would appear as though she was paying employees.
Rodolfo Ruiz, the US District Court judge presiding over the case, handed Ms. Holness a 20-month prison sentence. He added five years of supervision following her time in prison and ruled that the 29-year-old must repay the $300,000.
Holness's legal team urged the court to go easy on their client, explaining how she cared for a toddler with medical problems. Prosecutors originally asked the judge for a 33- to 41-month sentence, citing the defendant's knowledge of being pregnant when she committed the crime. Holness is to report to federal prison on April 25 to begin her 20-month sentence.
Copyright 2022, UnitedHeadlines.com