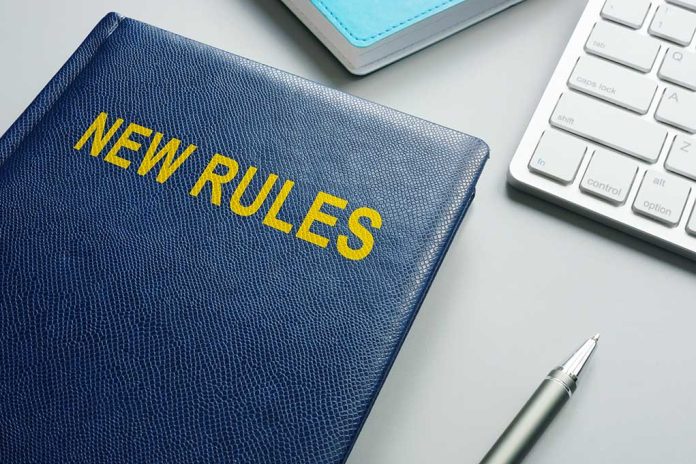 (UnitedHeadlines.com) – Florida State Senator Travis Hutson filed an amendment April 25 which would change language in an election law that would allow Florida Gov. Ron DeSantis to remain as governor even if he chooses to run for the 2024 Republican nomination for president.
The Florida resign to run law says that a resignation letter must be sent if a public official is running for another office that has terms of service overlapping the public official's current position.
If DeSantis were to run for president he would have to submit his letter of resignation 10 days before the presidential qualification deadline in Florida, which is the beginning of December. The resignation goes into effect the day of the 2025 inauguration for the president-elect, regardless of whether DeSantis wins the primary or general election.
Hutson's amendment changes the language so if someone is running for president or vice president of the U.S., they do not need to submit the resignation letter.
The amendment would go into effect as of July 1 if it passes the Florida state House and Florida state Senate.
In 2007, the resign to run law was repealed as the then-Gov. Charlie Crist was on a list to be the potential running mate of John McCain. In 2018, Sen. Rick Scott, who was governor at the time, reactivated the requirement to resign. Hutson wrote the 2018 version of the resign to run law.
The proposed bill, SB 7050, and amendment could be moved to the Senate floor for a vote after discussion, which is scheduled for April 26. It could be on Gov. DeSantis' desk before May 5.
DeSantis has not yet announced he is running for the nomination but has traveled to early primary states such as New Hampshire, Iowa, South Carolina and Nevada as part of his book tour. He is currently overseas, traveling to Japan, Israel, South Korea and the United Kingdom. DeSantis is expected to make a decision after the Florida Legislature ends its session in early May.
Copyright 2023, UnitedHeadlines.com