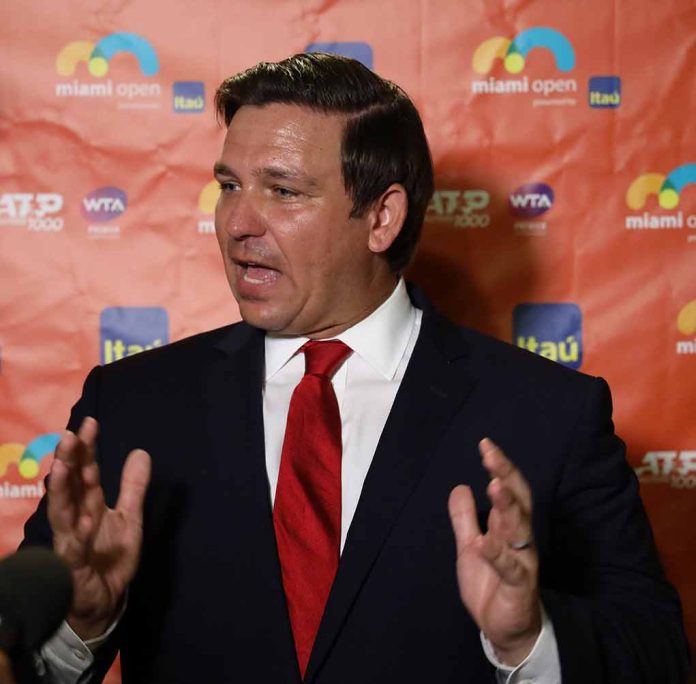 (UnitedHeadlines.com) – The Florida Legislature passed a bill on May 2 giving Gov. Ron DeSantis $12 million to organize a migrant relocation program.
The bill includes stricter penalties for illegal immigration. It prohibits counties as well as municipalities from providing funds to any organization, person, or entity in order to issue identification documents for anyone who has not provided proof they are in the U.S. legally.
The bill states that driver's licenses and permits issued to unauthorized immigrants by other states are not valid in Florida. Certain hospitals will be required on admission and registration forms to get the immigration status of the patient.
If the Department of Economic Opportunity finds an employer has knowingly employed an illegal immigrant, the department will be required to get repayment of certain economic development incentives as well as to enter a certain order.
The bill expands that requirement for businesses that have more than 25 staffers and must use E-Verify.
A $12 million nonrecurring appropriation is also being provided for the Unauthorized Alien Transport Program to the Division of Emergency Management for the fiscal year 2023-2024. In 2022, DeSantis flew a group of migrants from Texas to Martha's Vineyard in Massachusetts in a move to highlight the hypocrisy of Democrats toward asylum seekers. The migrants were quickly transported off the island to Joint Base Cape Cod.
According to the bill, DeSantis had a statewide grand jury impaneled in June of 2022 to investigate the impact illegal immigration has on Florida, with the grand jury concluding in December of 2022 that it endangers Floridians, and also generates money for transnational criminal organizations.
In the Florida state Senate, the bill passed the last week of April. In the Florida state House, the vote was 83-36, along party lines. The bill now heads to DeSantis' desk for his signature.
DeSantis is expected to launch a campaign for the 2024 Republican nomination for president when the Florida Legislature ends its session.