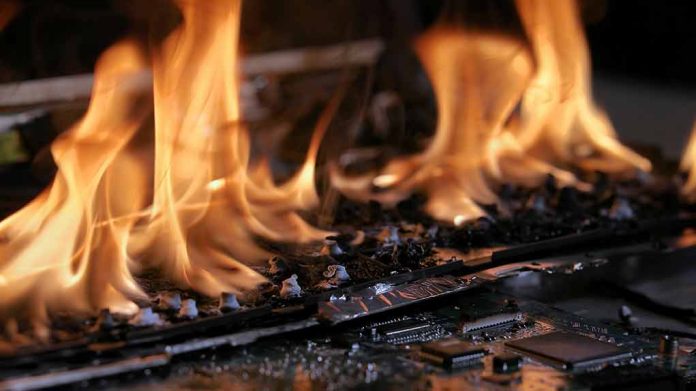 (UnitedHeadlines.com) – The number of fires sparked by lithium-ion batteries in California and New York is on the rise this year.
More of these "extremely fast-moving, very powerful fires," have been seen this year, according to New York Fire Commissioner Laura Kavanagh. There have been 131 lithium-ion battery fires, which have caused 76 injuries, as well as 13 deaths this year. In 2022, there were 142 injuries and six deaths attributed to lithium-ion battery fires. While in 2021, there were 79 injuries and 13 deaths attributed to lithium-ion battery fires.
New York is not the only city seeing a rise in the number of lithium-ion battery fires. The number of fires caused by batteries is also increasing in San Francisco.
A July 17 fire is believed to have started from an overheated e-scooter battery. Two people were forced to jump out of a window, with one suffering serious injuries. According to San Francisco Fire Department spokesperson Capt. Jonathan Baxter, it is the 24th fire so far this year that is attributed to lithium-ion batteries.
In 2017, there were 13 lithium-ion battery fires in San Francisco. There has been a total of 202 lithium-ion battery fires which injured 8 and killed 1, since 2017. Fifty-eight of the fires occurred in 2022.
Hazardous charging practices are thought to contribute to the rise in fires. Charging e-mobility devices poses a bigger risk than computers, especially when e-bikes are charged inside apartments. This has led to some New York landlords banning e-mobility devices including e-bikes.
In March, New York City enacted a bill prohibiting the sale, lease, or rental of e-bikes as well as other mobility devices and their batteries that do not meet certain safety standards.
The Fire Department of the City of New York (FDNY) states adhering to the manufacturer's charging as well as storage instructions must be done. Lithium-ion batteries should not be left to charge overnight, or near couches, beds, or pillows.
Copyright 2023, UnitedHeadlines.com